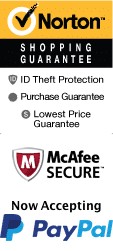 Laura Plantation / Swamp Tour Combo by Crescent City Tours & Transportation
600 Carondelet St New Orleans, Louisiana 70130
1-866-267-5732
Chat Now
Laura Plantation / Swamp Tour Combo by Crescent City Tours & Transportation Photos (16)
Get ready to experience the fascinating landmarks of Louisiana with the Laura Plantation Swamp Tour Combo by Crescent City Tours. This tour will take you through Laura Plantation, a beautifully restored antebellum plantation, and into the bayou where you'll witness the charms of the Louisiana swamps. The tour is the perfect way to experience the rich history and culture of Louisiana.
On the Laura Plantation portion of the tour, you will see the vibrant Creole culture through the eyes of the plantation's owners and their families. The tour includes a guided visit to the meticulously restored plantation house. You will witness the vibrant colors of the furnishings, learn about the life of the former occupants, and explore the breathtaking gardens that the plantation is famous for. The guides of the tour are trained to give you the best experience. They'll inform you about the history of the mansion and the cultural significance of what you're seeing, so you can fully appreciate the experience.
Afterward, you'll head to the swamps, where you'll experience the mystique of the bayou. Your expert guide will lead you through the swamps and you'll get to see alligators, snakes, herons, and other wildlife. Go deep into the swamp and see the vibrant vegetation and spooky beauty of this dark, magical place. This portion of the tour displays the natural side of Louisiana, providing an educational and awe-inspiring experience for visitors.
The Laura Plantation Swamp Tour Combo is the perfect combination of history and adventure. You'll get to experience the beauty of the plantation and the mysterious charm of the bayou. The tour lasts roughly five hours, providing ample time to experience its wonders. Dress in casual and comfortable clothing and be prepared to walk as this walking tour covers about 3 miles of terrain.
The Laura Plantation Swamp Tour Combo is perfect for solo travelers, couples, groups, and families. People of all ages are welcome on this tour. The best time to take this tour is undoubtedly during the warmer months. Guests who attend the Laura Plantation Swamp Tour Combo tour will make unforgettable memories of the rich history and scenic beauty of Louisiana.
Book your tickets now and immerse yourself in the history and natural beauty of this enchanting tour. Laura Plantation Swamp Tour Combo by Crescent City Tours will undoubtedly leave you craving to experience and learn more about the wonders of Louisiana.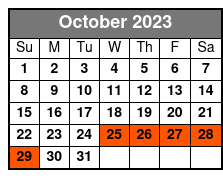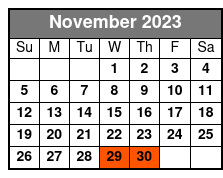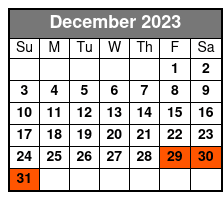 Book Now!