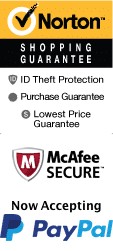 Hermann-Grima Historic House Guided Tour
820 St Louis St New Orleans, Louisiana 70112
1-866-267-5732
Chat Now


The tour of the Hermann-Grima House is a fascinating journey through time. Visitors will be guided through the various rooms of the house, each meticulously restored to showcase the antebellum lifestyle and the owners' refined tastes. The tour lasts approximately one hour, and guests will learn about the history of the house and the families who lived in it.

As visitors walk through the house, they will be transported to a bygone era. They will see the opulent furnishings, ornate plasterwork, and exquisite crystal chandeliers that were a hallmark of antebellum architecture. The beautiful gardens and grounds are also a highlight of the tour, providing visitors with a glimpse of what life was like in the early 19th century.

The Hermann-Grima House is not just a beautiful example of antebellum architecture - it is also an important part of New Orleans' history. The house was one of the few buildings in the city to survive the devastating fire of 1788, and it played an integral role in the city's culture and economy. As visitors explore the house, they will learn about the various industries that drove the economy of New Orleans, including the sugar and cotton trades.

Visitors to the Hermann-Grima House can also participate in educational programs, workshops, and lectures to learn more about the history and architecture of New Orleans. The house is perfect for students and history buffs alike, with a wealth of information and resources to enhance the experience.

In conclusion, the Hermann-Grima House is a beautiful and historic attraction that is sure to leave a lasting impression. With its stunning antebellum architecture, fascinating history, and educational programs, it is an essential stop for anyone visiting New Orleans. So, don't miss out on the chance to step back in time and experience the grandeur of the Hermann-Grima House!
Book Now!