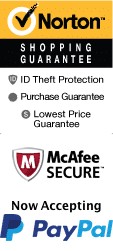 Haunted New Orleans Ghost and Pub Walking Tour
415 Dauphine St New Orleans, Louisiana 70112
1-866-267-5732
Chat Now
Embark on a thrilling journey with the Haunted New Orleans Ghost and Pub Walking Tour in New Orleans, Louisiana - known for its spine chilling stories and creepy surroundings. Enjoy a hair-raising adventure of exploration and discovery through the legendary streets of the French Quarter with knowledgeable and experienced guides who will take visitors to places that are popular for paranormal encounters.

The tour takes around 2 hours to complete and covers a distance of approximately 1 mile, allowing participants to take in all of the sights and sounds of the French Quarter. The walking tour is suitable for all ages and is great for families and groups of friends who want to experience a spooky and fun adventure.

During the tour, visitors will be surrounded by the history and ghost stories of New Orleans as they explore some of the city's most haunted places, including haunted hotels, cemeteries, and the notorious haunted LaLaurie Mansion. Additionally, visitors will have the chance to learn about some of the most spine-tingling murders and deaths that have occurred within the city.

What sets this walking tour apart from others is the inclusion of pub visits, where visitors will have the chance to experience some of the city's famous bars while hearing spine-chilling ghost stories and tales of murder and tragedy. The tour includes beverages from local establishments, and provides visitors with a unique opportunity to socialize with other tourists and locals alike.

The haunted New Orleans Ghost and Pub Walking Tour is conducted by a knowledgeable and expertly trained guide who will provide all the information and memorable stories to make this eerie adventure unforgettable. With many years of experience guiding tourists through New Orleans, our guides know all of the most notorious haunted sites and ghost stories, and are gifted storytellers who bring the city's history to life.

The Haunted New Orleans Ghost and Pub Walking Tour is a unique and spine-tingling experience that will leave visitors wanting more. Whether they are a ghost enthusiast, a history buff, or just looking for an unforgettable adventure, this tour will provide a thrilling and entertaining experience that they will never forget. Don't miss out on this one-of-a-kind adventure, book your tour today!
Book Now!