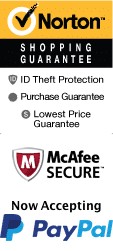 Haunted Ghost Tour - Explore The Paranormal
1140 Decatur St New Orleans, Louisiana 70116
1-866-267-5732
Chat Now


During the two-hour walking tour, you'll have a knowledgeable guide who will take you to some of the city's most spine-tingling sites. The experienced guides will share their extensive knowledge of the supernatural and give you insight into the city's rich history. Get ready to hear chilling stories of ghosts and famous ghostly encounters, such as the ghost of Marie Laveau, the Voodoo Queen of New Orleans.

The Haunted Ghost Tour will require guests to walk around two miles of the French Quarter, as you'll visit historic sites such as St. Louis Cathedral, the Old Ursuline Convent, and Jackson Square. You'll also see the infamous LaLaurie Mansion, which is said to be one of the most haunted places in the entire city. Along the way, your guide will point out interesting architectural details and a host of other spooky sites.

As it's a nighttime walking tour, don't forget to dress according to the weather conditions. Comfortable walking shoes are a must on this tour, and carrying along bug spray and a flashlight is always a good idea. You'll also want to bring a camera to capture any ghostly apparitions that may appear in your photos.

New Orleans is known for its supernatural past, and the Haunted Ghost Tour provides a unique way to experience the city after hours. The tour is family-friendly, but be warned; some stories may not be suitable for younger children. After the tour, you'll be left wanting more. You'll have the opportunity to explore the French Quarter further and discover its alluring history at your own pace.

In conclusion, the Haunted Ghost Tour is an exciting way to get to know the haunted history of New Orleans. With knowledgeable guides and plenty of ghostly tales, you're sure to have a memorable experience. Book your tickets now and get ready for a spine-tingling adventure in one of the most historically significant cities in the world.
Book Now!