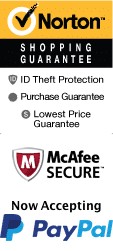 Haunted Ghost & Paranormal Tour in New Orleans
1140 Decatur St New Orleans, Louisiana 70116
1-866-267-5732
Chat Now
Are you ready to explore the supernatural side of New Orleans? The Haunted Ghost Paranormal Tour is a must-do for anyone curious about the city's eerie history and mysterious legends. Located in the heart of the French Quarter, this guided walking tour takes you on a journey through the city's haunted past, where you'll explore the many ghostly hotspots the city has to offer.

The tour is approximately 2 hours and takes guests on a thrilling adventure through the city's most iconic haunted locations. Explore the infamous LaLaurie Mansion, where the notorious socialite and serial killer Madame LaLaurie once resided. Marvel at the beautiful architecture of the historic Hotel Monteleone, and discover the location of many haunted happenings. Listen as your guide shares the gruesome details of the horrors that have taken place at these locations over the years.

As you journey through the city, you'll learn about the many fascinating stories that have made New Orleans the "most haunted city in America." From the vampire lore of the French Quarter to the gruesome tales of the Pirate's Alley, this tour will satisfy your thirst for adventure while sending shivers down your spine.

Once the tour is complete, you'll never view the city in the same way again. These ghostly tales will stay with you long after you've returned home, and you'll forever be grateful for the memories and mysteries you uncovered during your tour. Are you ready to step into the unknown and experience the supernatural side of New Orleans? Book your tour today and prepare to be amazed!

In sum, the Haunted Ghost Paranormal Tour is a spine-tingling adventure through the haunted side of New Orleans. You'll explore the most iconic and notorious locations in the city while learning about the history, legends, and lore of New Orleans. This tour is perfect for individuals, couples, families, and groups looking for a memorable and unique experience. Don't miss out on this unforgettable journey into the paranormal world. Book your tour today and get ready to experience the thrill of a lifetime!
Book Now!