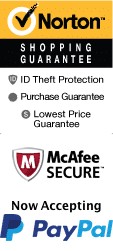 Guided Boat Tour of New Orleans Bayou and Wildlife
5145 Fleming Park Rd Lafitte, Louisiana 70067
1-866-267-5732
Chat Now
Experience the magic and mystery of the bayou with a Guided Boat Tour of New Orleans Bayou and Wildlife. Located in the lush wetlands and untamed waterways of Louisiana, this tour offers a unique opportunity to interact with the natural world in a way that most city-dwellers never get to experience.

During this tour, you'll cruise through the scenic swamplands and bayous of the area, taking in the vibrant wildlife that call it home. From alligators to turtles to herons, there's no shortage of amazing creatures to marvel at as you wind through the lush, green landscape.

But this tour is more than just a wildlife adventure. Along the way, you'll learn about the rich history and cultural significance of the bayou region, from its Native American past to the colorful Cajun traditions that still thrive today. With a knowledgeable and friendly guide leading the way, you'll gain insights into this fascinating and complex ecosystem and the people who have lived there for generations.

This tour is perfect for nature lovers, families, and anyone looking for a truly unique experience in the heart of one of America's most vibrant cities. The boat tour typically lasts about two hours and is suitable for all ages and abilities. You'll be provided with all the necessary gear for a comfortable and safe excursion, including life jackets and sunscreen.

If you're looking to explore the natural beauty and cultural richness of Louisiana, then don't miss out on this extraordinary Guided Boat Tour of New Orleans Bayou and Wildlife. Book your tickets today and get ready to be transported to a world of wonder and adventure.

In summation, the Guided Boat Tour of New Orleans Bayou and Wildlife is an incredible way to explore the rich ecosystem and cultural heritage of Louisiana. With a knowledgeable guide leading the way, you'll cruise through lush landscapes, spot amazing wildlife, and learn about the history and tradition of this fascinating region. Suitable for all ages and abilities, this tour is the perfect way to experience the natural wonders of Louisiana up close and personal. Don't miss out on this unforgettable opportunity - book your tickets today and set sail on an adventure you'll never forget.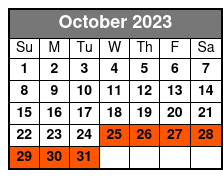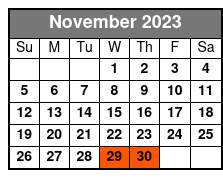 Options:
Boat Ride with Pick-Up
Available Now until 11/30/2023 View Detailed Schedule
Pickup Time: Pickups begin 75 minutes prior to tour time
Pickup included
Book Now!