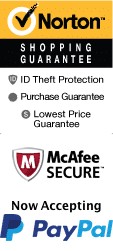 Grand Tour of Cajun Country
New Orleans is an amazing historic city, and guests can experience a plethora of adventures and things to do with tickets on the Grand Tour of Cajun Country, a great day trip. This exciting endeavor includes transportation, an airboat tour, guided tours of two plantations, and a buffet lunch. Do not miss out on all of the exciting and historic fun!
About the Tour

The Grand Tour of Cajun Country starts with a boat tour of the cypress swamps. You will learn about The Cajun Country and the Creole cultures. You will go through a suspended bridge over the Mississippi. The Cajun area is full of sugar cane fields and a variety of plantations. This all-day tour lasts approximately 9 hours and includes transportation, an airboat tour, a tour of Laura Plantation, and a tour of Houmas House. It also includes a delicious buffet lunch at Houmas House.
About the Airboat Tour

Next you'll take a narrated boat tour (about 1.5 hours) on winding bayous in remote cypress swamps. Your Cajun guide, also an alligator hunter and fur trapper, will share his knowledge of the swamp which provides an enticing experience for those who attend. After this peaceful ride, explore his picturesque swamp zoo on Bayou Boeuf. This is an incredible way to explore the natural wonders and the unique ecosystem of the area.
Exploring the Plantations

The next visit will be at the Creole Plantation named Laura and its historical slave quarters. The intriguing and dramatic history of the owners and the slaves from four generations is explained to you in detail. Guests will also be able to explore the Houmas House and Gardens. There is more than 250 years of history to explore here. After your guided tour of Houmas House, you will enjoy a delicious buffet lunch.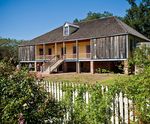 Immerse yourself in Louisiana's rich cultural history at Laura Plantation, a Creole heritage site just outside New Orleans. Traverse the verdant sugarcane fields, tour the grand manor house and outbuildings, and hear stories of generations past. A visit to Laura Plantation is an enlightening journey, offering in-depth insight into Creole life in the Deep South.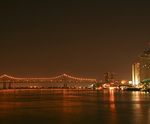 Pass By
Mighty Mississippi River
Experience the historic charm and soulful spirit of the Mighty Mississippi River in New Orleans. Encounter the romance of the Old South as you drift down its waters on an enchanting riverboat cruise, beholding the city's enchanting skyline and vivid landscapes.
For those who want to experience the incredible history of New Orleans and the surrounding area, this amazing tour is sure to be a great time. Book it today to get out and experience an airboat tour, plantation tours of Laura Plantation and Houmas House, and a delicious buffet lunch. Of course, transportation is also included for a convenient and fun adventure. This 9-hour day trip is the perfect addition to any New Orleans itinerary, so book it along with your choice of other area attractions and a hotel visit.
Options:
Small-Group Airboat and Plantations Tour with Gourmet Lunch from New Orleans
Available 12/9/2023 until 11/30/2024 View Detailed Schedule
Airboat + Plantation Tour: Grand Tour of Cajun Country plus thrilling, 2-hour small airboat adventure through Louisiana bayous
Pickup included

Language Guides:


Guide Language: EN
Guide Type: Guide
Reviews

Cecil Gore
Farmington, MO
✓
Verified Traveler
We loved the grand tour and muriel, our tour guide was exceptional. She was personable and developed a good rapport with the participants. It was a little hectic at oak alley plantation, but since there was a festival that weekend, it was understandable.

A. Francis Kohut
Fallston, MD
✓
Verified Traveler
Three very good gudes plus our escort guide. All informative.
Frequently Asked Questions for Grand Tour of Cajun Country:
What lake or river does the Grand Tour of Cajun Country cruise on?

NOLA Bayous.

How many passengers does the boat hold?

Max of 12.

What is the dress code?

Dress code is casual.

What is included in the admission price?

Includes transportation, airboat tour, guided plantation tours of Laura Plantation and Houmas House, and a buffet lunch.

Approximately how long does the Grand Tour of Cajun Country last?

It lasts approximately 9 hours.

For what ages is the tour appropriate?

Great for all ages. Children under 5 and pregnant women are not allowed on the airboat tour.

Is photography / video recording allowed on the Grand Tour of Cajun Country?

Yes.
Book Now!