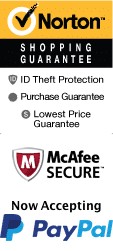 Garden District and Lafayette Cemetery Guided Walking Tour
2727 Prytania St UNIT 14 New Orleans, Louisiana 70130
1-866-267-5732
Chat Now


During this mesmerizing walking tour, you will see some of the most ornate and historic homes of the 1800s, which have been meticulously restored to their former glory. These antebellum mansions are unique to the region and offer an insight into the life and times of the rich and famous in New Orleans. Furthermore, you will be able to explore the world-renowned Lafayette Cemetery, where you can witness ornate mausoleums that represent the history and heritage of the city.

You will travel back in time on this two-hour walking tour as you explore some of the most popular neighborhood landmarks, including the stunning Commander's Palace Restaurant lined with stately oaks, and the Lafayette Cemetery, one of the city's oldest and most renowned burial sites. Your walking tour is complete with fascinating stories about each location and will help you to fully appreciate all that this remarkable city has to offer.

Experience the elegantly beautiful Garden District firsthand by taking a guided walking tour where you can immerse yourself in the history and charm of the district. This captivating tour allows you to stroll at a leisurely pace during the 2-hour walk, with plenty of opportunities to take photographs and soak up your surroundings. Your guide will provide you with expert commentary and an extensive knowledge of the district's history, architecture, and culture.

In conclusion, the Garden District and Lafayette Cemetery Guided Walking Tour in New Orleans offers travelers a window into the past, with a chance to explore one of the most historic neighborhoods in the city. There's no better way to experience this remarkable city than by taking a leisurely stroll through the grandeur of the Garden District, while relishing the knowledge and expertise of your guide. If you're looking to explore the beauty of New Orleans and all its rich history has to offer, then this tour is the perfect option for you!
Book Now!