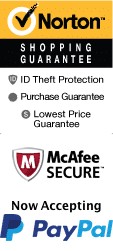 Free People of Color - A Fench Quarter Tour
2951502 Royal St New Orleans, Louisiana 70116
1-866-267-5732
Chat Now


Visitors can expect to spend approximately an hour at the exhibit, which is led by a knowledgeable guide who will take them on a journey through history. The exhibit features interactive displays and artifacts that showcase the lives of free people of color, including their struggles with racism and slavery, their achievements in business, and their influence on the culture and traditions of Louisiana.

What makes this exhibit stand out is its commitment to uncovering the stories of everyday people. You won't just learn about famous figures like Marie Laveau or Jean Lafitte - you'll also hear about the lives of ordinary people who made significant contributions to Louisiana's history.

In addition to the exhibit, visitors can also explore the surrounding neighborhood, which is rich with history and culture. From the stunning architecture of the French Quarter to the vibrant music scene on Frenchmen Street, there's no shortage of things to see and do.

For history buffs and anyone interested in learning more about the rich culture of Louisiana, the Free People of Color exhibit is a must-visit attraction. So be sure to add it to your list and experience the remarkable stories of free people of color in Louisiana for yourself.
Book Now!