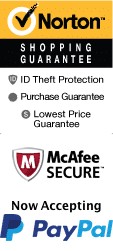 Faith & Courage: Metairie Cemetery Stories Walking Audio Tour by VoiceMap
5510 Pontchartrain Blvd New Orleans, Louisiana 70124
1-866-267-5732
Chat Now
Faith & Courage: Metairie Cemetery Stories Walking Audio Tour by VoiceMap Photos (9)
Take a step back in time and explore the rich history of the Metairie Cemetery in New Orleans, Louisiana with the Faith, Courage & Metairie Cemetery Stories Walking Audio Tour by VoiceMap. This activity offers a unique and enlightening experience that is perfect for history buffs and those looking to learn more about the fascinating culture and traditions of New Orleans.

During the tour, customers will be equipped with an easy-to-use audio guide that will provide them with detailed information about the cemetery's famous inhabitants, including prominent figures such as Homer Plessy, E.A. McIlhenny, and more. This walking tour lasts about two hours, covering roughly two miles of the expansive cemetery grounds. Comfortable walking shoes are recommended to fully enjoy this immersive experience.

As you wander through the beautifully landscaped grounds, you'll be captivated by the intricate architecture and artwork of the tombstones, memorials, and mausoleums that grace the premises. The tour will also cover the history of New Orleans and the Metairie Cemetery, giving visitors a deeper understanding of the city's unique culture and traditions.

The voices of renowned historians, authors, and local experts provide the narrative for this tour, giving visitors an in-depth look at the customs and beliefs that have shaped this historic cemetery. This activity is perfect for individuals, couples, and families, as it provides a captivating and educational experience for all ages.

Whether you're a native New Orleanian or just visiting for the first time, the Faith, Courage & Metairie Cemetery Stories Walking Audio Tour by VoiceMap provides an unforgettable experience that highlights the hidden gems and rich history of this beautiful city. Don't miss out on the chance to discover the stories and legends of New Orleans' most famous cemetery. Book your tour today!
Book Now!