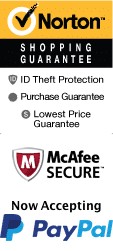 Drunken History Tour in New Orleans
1140 Decatur St New Orleans, Louisiana 70116
1-866-267-5732
Chat Now
Get ready for a wild ride through the streets of New Orleans on the Drunken History Tour! This unique activity takes place in one of the most historic and vibrant cities in the United States, and it promises to give you an unforgettable insight into the city's rich culture, heritage, and of course, its famous alcoholic drinks.
First off, you'll be greeted by your expert guide who will take you through the streets of New Orleans, sharing fascinating stories about the city's past and the origins of its most iconic drinks as you enjoy them at various stops along the way. You'll visit bars that have been around for decades and sample authentic drinks like the Sazerac, Hurricane, and Ramos Gin Fizz.
The Drunken History Tour is approximately three hours long, and you'll be walking through the famous French Quarter, so comfortable shoes are a must. The tour takes place at night, adding to the atmosphere and setting the tone for an evening full of laughter and good times.
Aside from the drinks, you'll also get a chance to see the city's landmarks and iconic architecture up close – including beautiful old buildings, historic sites, and even spooky haunted spots. You'll hear stories of the many famous characters who have lived in the city throughout its tumultuous history, including musicians, politicians, and infamous Voodoo queens.
It's no secret that New Orleans has a reputation for being one of the wildest party cities in the world, and this tour is all about embracing that spirit. The atmosphere is friendly and relaxed, and there's no pressure to drink more than you feel comfortable with. It's all about experiencing the vibrant culture of the city and having a good time with friends, family, or new acquaintances.
In summary, the Drunken History Tour is an entertaining and educational experience that will leave you with an appreciation for New Orleans and its unique charm. You'll sample the city's most iconic drinks, learn about its history and culture, and have fun doing it. Join this tour to experience the soul of the city like never before!
Book Now!