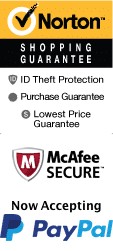 Drunk Spirits: New Orleans Haunted Pub Crawl
Looking for a thrill-seeking way to explore the colorful culture of New Orleans? Look no further than the Drunk Spirits New Orleans Haunted Pub Crawl! This lively activity takes place at some of the most notoriously haunted watering holes in the city, showcasing the perfect blend of paranormal history and spirited drinks that you won't find anywhere else.

The tour begins at one of the city's oldest bars, a perfect beginning to a haunted exploration of this fascinating and enigmatic city. Your knowledgeable guide will lead you and your fellow pub crawlers through the dimly lit streets, sharing stories of the city's ghostly lore along the way. With each stop, you'll taste some of the spirits New Orleans is best known for, from its signature cocktails to local craft beers and everything in between.

As you make your way from pub to pub, you'll have the opportunity to meet new people and make lasting memories, all while immersing yourself in the history, culture, and spooky folklore that makes New Orleans such a beloved destination.

The Drunk Spirits New Orleans Haunted Pub Crawl is the perfect activity for those looking to spice up their trip to New Orleans with a unique and unforgettably adventurous experience. With a lively atmosphere, delicious drinks, and unforgettable history, this pub crawl is sure to be a highlight of your trip.

If you're looking for a way to experience the paranormal haunts and unique spirits of New Orleans in a way that is thrilling, engaging, and unforgettable, the Drunk Spirits New Orleans Haunted Pub Crawl is the perfect activity for you. So join your guide, grab a drink, and get ready for an adventure you'll never forget.
Book Now!