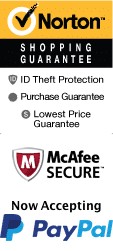 Destrehan Plantation and 6 Passenger Airboat Combo
9706 Barataria Blvd Marrero, Louisiana 70072
1-866-267-5732
Chat Now

Enjoy a day away from the hustle and bustle of the city

Excellent value for money

Get up-close to native wildlife

See native wildlife in their natural environment

All entrance fees included

Hotel pickup included

Duration: 6 hours 15 minutes

Schedule
Experience a unique combination of history and adventure with Destrehan Plantation and 6 Passenger Airboat Combo in New Orleans, Louisiana. This must-try activity takes you on a thrilling airboat ride through the swamps and bayous of Louisiana and then to a visit to the historic Destrehan Plantation, one of the oldest and most beautiful plantation homes in the country.

The airboat ride is a 90-minute swamp tour adventure where visitors will get up close to alligators, birds, and other wildlife thriving in the Louisiana wetlands. The airboat captain will also share interesting facts about the swamp and its inhabitants. Then, visitors will continue the journey to Destrehan Plantation, where they will experience the history and charm of the plantation as they tour around the home and the grounds.

The plantation offers a wealth of information on Louisiana's history, particularly the stories of the enslaved people who toiled in the fields and served the owners in the main house. It features tours of the beautifully restored mansion and its grounds, showcasing the antiques, architecture, and decorative arts from the early 19th century. The facility is located just 14 miles west of New Orleans.

The airboat ride is exhilarating and perfect for thrill-seekers who love to get their adrenaline pumping. It is safe for all ages, making it a great family activity. The tour is expertly guided, ensuring that visitors have the best chance to spot the wildlife in their natural habitat. Visitors should expect a bit of wind on the ride, so they should dress appropriately.

Destrehan Plantation, on the other hand, is a perfect activity for history buffs, or for those who appreciate stunning architecture. The plantation perfectly exemplifies the grandeur of the south, making it an ideal location for a photoshoot or event. Visitors can enjoy exploring the carefully curated rooms, grounds, and outbuildings, giving them an immersive insight into what life was like for plantation owners and slaves alike.

Overall, Destrehan Plantation and the 6 Passenger Airboat Combo are an action-packed, informative, and entertaining way to experience Louisiana's unique charm and biodiversity. It is a must-try activity for anyone visiting Louisiana, so book your spot today and get ready for an unforgettable adventure!

In conclusion, Destrehan Plantation and 6 Passenger Airboat Combo in New Orleans, Louisiana, is an exciting adventure that seamlessly combines adventure and education, making it a perfect activity for all types of travelers. Don't miss your chance to experience the beauty, history, and thrills of the Louisiana swamps and the grandeur of the Destrehan Plantation. Book your spot now and get ready for an adventure of a lifetime!
Book Now!