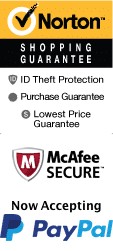 Destrehan Plantation and 6 Passenger Airboat Combo

Enjoy a day away from the hustle and bustle of the city

Excellent value for money

Get up-close to native wildlife

See native wildlife in their natural environment

All entrance fees included

Hotel pickup included

Duration: 6 hours 15 minutes

Schedule
If you love history then you will love the Destrehan Plantation. The plantation was built in 1787 and is currently the oldest documented plantation in the lower Mississippi Valley. It is also on the National Register of Historic Places.
You will travel back in time when you see this plantation. You can close your eyes and see the sugar barons as they lived in the grandeur of the mansion. You will feel the sadness as the plantation was ravaged during the Civil War. The plantation is so full of history when the people spoke French and the economy was based on the growth of the sugar crops.
You will be immersed in the stories of the slaves and even of the families of the free. You will learn a lot about an important part of the history of the nation.
The next thing you will enjoy is a tour riding in an airboat. Hang on to your seats as you ride in this high-speed boat. It will bring out the adventurer in yourself. You will travel fast and then you get to slow down so that you can get pictures of the swamp that is only thirty-five miles away from New Orleans.
These boats go where no other type of craft can. They are driven by a 454 Chevy engine with speeds of thirty-five miles an hour. The huge fan that propels them blows air from the back of the boat at two hundred miles an hour. They ride just in just inches of water. It is a one of a kind adventure.
The airboat has a stadium-style of seating so that your view is not obstructed. You will not miss out on seeing the wildlife that calls the swamp home. You will stare into the eyes of the gators especially during the warmer months. Just be ready as you never know what is after the next curve.
Book Now!