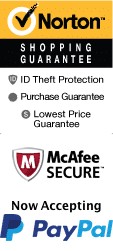 Destrehan Plantation
13034 River Rd New Orleans, Louisiana 70047
1-866-267-5732
Chat Now


Tourists can spend around two hours on the property, where a knowledgeable guide leads them through the stunning mansion and the meticulously manicured gardens. You will see the slave quarters, where art and artifacts from African American life have been preserved and displayed to educate visitors on the struggles and lives of these individuals.

Destrehan Plantation has been listed on the National Register of Historic Places for over four decades. Built-in 1790, this plantation has witnessed some of the most crucial moments in American history, including both the Civil War and World War II. This historic landmark offers an immersive look at American history, providing guests with a unique cultural experience.

In addition, for those who are into paranormal activities, Destrehan Plantation offers a ghost tour in the evening. The tour takes visitors on a trip through the property detailing the various paranormal encounters that guests and employees have reported over the years. Some ghosts are said to roam the halls of the mansion, making the tour exciting and entertaining for those with an interest in supernatural activities.

In conclusion, Destrehan Plantation is a must-see attraction in New Orleans. Step back in time and experience the charm and grace of the old south. The historic buildings, beautiful landscapes, and knowledgeable guides make Destrehan Plantation an essential stop on any tour of the city. Don't miss out on the chance to live like a southern belle or catch a glimpse of a ghost at this iconic location.
Book Now!