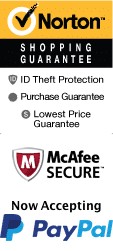 Dark History Tour New Orleans
622 Pirates Alley New Orleans, Louisiana 70116
1-866-267-5732
Chat Now


The Dark History Tour is a walking tour lasting approximately two hours, led by an expert guide. Your guide will take you through the cobblestone streets and alleyways of the French Quarter, pointing out key sites and buildings tied to the dark history of the city. Expect to hear tales of piracy, voodoo rituals, and infamous crimes that have left their mark on New Orleans' history.

As you walk through the city, your guide will bring the stories to life with vivid and engaging storytelling. You will visit some of the most chilling sites in the French Quarter, including the LaLaurie Mansion, which is steeped in tales of torture and murder. You'll also visit Pirate's Alley, which is believed to be the site of secret duels and hidden treasures.

The tour is not for the faint of heart, as it delves into some of the darker aspects of New Orleans history. However, it is a fascinating and eye-opening experience for those interested in learning more about the city's past. The Dark History Tour is also a great opportunity for photographers, as the moody lighting and historic architecture of the French Quarter make for stunning photos.

For those who dare to take this tour, be prepared to walk approximately one mile. Wear comfortable shoes and bring a camera--you won't want to miss any of the unforgettable sights. The tour is family-friendly, but may not be appropriate for very young children. It's also important to note that the tour may not be suitable for those who are sensitive to stories of violence or death.

In summary, the Dark History Tour is an unforgettable experience that will take you on a journey through New Orleans' chilling past. With an expert guide leading the way, you will discover the city's darker side and learn about the legends and stories that have shaped its history. Don't miss out on this spine-tingling tour--book your spot today.
Book Now!