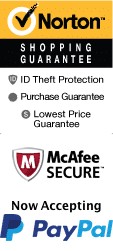 Combo Oak Alley Plantation and 6-Passenger Airboat Tour

Close encounter with wildlife

All entrance fees included

Hotel pickup included

Duration: 8 hours

Schedule
Take an exciting eight hour day trip from New Orleans to the small country area of Vacherie. The highlights of this trip are the up close views of the wildlife and the tour of a plantation. Guests will love this excursion that will have them coming back for more.
Tourist will meet their guide at participating hotels between 8:30 and 9 am in the morning. From there, guests will enjoy a 35 minute ride to the Oak Alley Plantation. An airboat is there to take six to nine passengers on the first leg of the tour. While traveling through shallow waters, guest will get a good close up view of the ecosystem and wildlife that inhabits the swamp. From alligators to different types of birds, guests can get pictures that will make lasting memories of their encounters.
Once the exotic boat tour is done tourists will get to tour the Oak Alley Plantation home. The home is 19th century and has live oak trees with moss leading up to the door. Soon as you go inside, there is a guided tour throughout the home. Guests will also get a free hour to look around the 25-acre property on their own. There is even a cafe and restaurant to take in lunch, which is not included in the tour. After the tour is over, guests will head back to their hotels in New Orleans for the evening.
For safety concerns, this tour is not recommended for people with back problems or pregnant women. It is best to book in advance because the spaces do fill up quickly. Boom now to enjoy the outdoors of Vacherie.
Book Now!