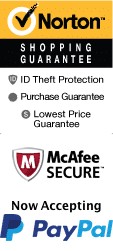 Combo Oak Alley Plantation and 6-Passenger Airboat Tour
9706 Barataria Blvd Marrero , Louisiana 70072
1-866-267-5732
Chat Now

Close encounter with wildlife

All entrance fees included

Hotel pickup included

Duration: 8 hours

Schedule
The Combo Oak Alley Plantation and Swamp Boat Tour promises to be an exceptional experience for travelers visiting New Orleans, Louisiana. From exploring the historic Oak Alley Plantation, with its stunning antebellum architecture, to venturing through the mystic swamps filled with alligators and wildlife, this combo tour offers a perfect blend of history and nature.

The Oak Alley Plantation is a well-preserved estate that dates back to the early 1800s, built along the breathtaking banks of the Mississippi River. Guests will step back in time to the days of the Old South, and admire the stunning Greek Revival mansion, surrounded by a row of 28 massive and iconic oak trees. Inside the plantation house, visitors can tour the well-appointed rooms and experience the life and culture of the early settlers in Louisiana.

The swamp boat ride is an exciting expedition through the winding waterways of the bayou, where guests can witness the natural splendor of the Louisiana wetlands. The tour is led by experienced guides who will take visitors on a thrilling journey to explore the wildlife which inhabits the swamp. The alligator population is the highlight of this tour, and visitors can expect to get up close and personal with these magnificent creatures, while learning about their behavior and habitat.

This tour requires moderate walking, with the time spent at Oak Alley Plantation taking approximately two hours. The swamp boat ride lasts for approximately one hour and thirty minutes, and guests must dress for the weather as the tour operates rain or shine.

Oak Alley Plantation is steeped in history and has a story to tell, with its stunning architecture and the mystique of the deep south. This plantation is famous for its beautiful "alley" of oak trees, which was planted in the early 1700s. It is one of the most photographed plantations in the United States and has been the location of many film shoots. In addition, the swamp boat ride offers a unique opportunity to experience the natural habitat of alligators and other creatures that call the wetlands their home.

In conclusion, the Combo Oak Alley Plantation and Swamp Boat Tour is an unforgettable experience for travelers looking to explore the history and nature of Louisiana. This tour offers a perfect blend of culture, history, and natural beauty, providing a rare glimpse into the past and the natural world. From the stunning architecture of Oak Alley Plantation to the mystic swamps with their unique ecosystem, visitors can expect a fulfilling experience that will leave them with lasting memories. Don't miss out on this exciting opportunity to immerse yourself in the history and wonder of the Deep South.
Book Now!