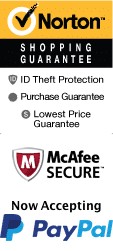 Airboat Ride with Round-Trip Transport from New Orleans
400 Toulouse St New Orleans, Louisiana 70130
1-866-267-5732
Chat Now

Choice of morning or afternoon departure

Free hotel pickup and drop-off included

Small-group tour

Duration: 4 hours

Schedule
If you're looking for an exciting adventure in New Orleans, an airboat ride through the Louisiana swamps is sure to give you a thrill! This activity takes you through some of the most beautiful and untouched areas of the bayou while offering an up-close and personal view of the amazing wildlife.
The airboat ride, which is located just outside of New Orleans, takes you through the Honey Island Swamp, an area filled with trees draped in Spanish moss, alligators, snakes, and many different types of birds. You'll be riding on a specially designed boat that is powered by a huge fan, which enables it to glide over the water without causing any damage to the environment.
During the tour, you'll have the chance to see alligators up close in their natural habitat and learn about the area's unique ecosystem from your expert guide. The airboat ride lasts for approximately two hours, giving you plenty of time to explore the swamp and enjoy the breathtaking scenery.
This activity is perfect for anyone who loves nature and wants to experience the Louisiana bayou in a unique and exciting way. Whether you're traveling solo or with a group, an airboat tour is a must-do activity while in New Orleans.
The history and highlights of the Honey Island Swamp are fascinating. This untouched area of the bayou is considered one of the most pristine river swamps in the country. You'll see firsthand how the residents of this area rely on the swamp for their livelihood and gain an understanding of how important it is to preserve this unique and fragile ecosystem.
In conclusion, an airboat ride through the Honey Island Swamp is an unforgettable experience that should not be missed. This activity is perfect for nature lovers, families, and anyone looking for a little adventure while visiting New Orleans. So book your tour today and get ready for an exciting journey into the heart of the Louisiana bayou!
Options:
Large Airboat Tour
Available Now until 12/31/2023 View Detailed Schedule
Large Airboat Tour with Round-Trip Transport from New Orleans. Large Airboat carries 15 to 30 guests.
Book Now!