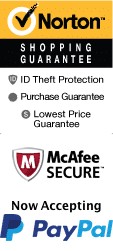 A Locals' French Quarter Tour
1 Canal St New Orleans, Louisiana 70130
1-866-267-5732
Chat Now


This three-hour walking tour covers approximately a mile and a half, stopping at popular landmarks such as Jackson Square and St. Louis Cathedral. In addition to seeing famous sights, guests will discover hidden gems that few tourists know about, such as quaint courtyards and charming alleyways. The tour provides a unique perspective on the neighborhood and offers plenty of opportunities to take memorable photos.

The history of the French Quarter is rich and has a significant influence on the city. It was established in 1718 by French colonists and named after Philippe II, the Duke of Orleans. The district has survived numerous floods and fires, including the devastating Hurricane Katrina in 2005. On this tour, guests will learn about the French, Spanish, and Creole influences that shape the architecture, cuisine, and traditions of the Quarter. They will also hear stories of prominent figures who lived and worked in the area.

The friendly, knowledgeable local guide will keep guests entertained throughout the tour with interesting facts and anecdotes. They will also point out recommended shops, restaurants, and bars that visitors may wish to explore after the tour. This tour is a perfect introduction to one of America's most vibrant neighborhoods.

In conclusion, the Local's French Quarter Tour is an excellent way to explore the heart of New Orleans, understand its rich history, and appreciate its unique charm. Whether you are visiting for the first time or a frequent visitor to the city, this tour provides a fresh perspective on the Quarter. Don't miss the opportunity to experience the spirit of New Orleans with a knowledgeable guide and a group of friendly, like-minded tourists.
Book Now!