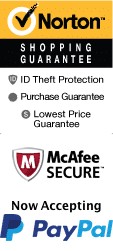 8 in 1 Combo Haunted Walking Tour in New Orleans
620 Decatur St New Orleans, Louisiana 70130
1-866-267-5732
Chat Now
Are you ready for a spooky adventure? Look no further than the 8-in-1 Combo Haunted Walking Tour in the heart of New Orleans. This tour is jam-packed with ghost stories, haunted landmarks, and spine-tingling tales of the city's dark past.

On this walking tour, you will spend roughly two hours exploring the French Quarter and its lesser-known alleys with a knowledgeable guide. You'll hear stories of voodoo priestesses, unsolved murders, and unexplained sightings. Along the way, you'll visit eight different haunted locations, including bars, restaurants, and hotels, that have seen their fair share of paranormal activity.

The history of New Orleans is steeped in mystery and legend, and this tour is the perfect way to immerse yourself in the city's rich cultural heritage. Plus, the walking tour means you'll get plenty of fresh air and exercise while taking in the sights and sounds of the Big Easy.

Highlights of the tour include visiting the LaLaurie Mansion, infamous for its past as a chamber of horrors under the ownership of socialite Madame Delphine LaLaurie. You'll also stop by the Sultan's Palace, where a gruesome murder-suicide occurred in the early 1900s.

Other stops on the tour include the Andrew Jackson Hotel, home to several ghostly apparitions, and the site of the notorious Axeman murders. The guide will also point out lesser-known but equally eerie spots, such as an alleyway where victims of yellow fever were left to die during an outbreak in the 1800s.

This tour is perfect for anyone looking to add a bit of spookiness to their New Orleans visit, or for history buffs and fans of the supernatural. The tour operates rain or shine, and comfortable walking shoes are recommended.

Book your spot today and get ready to be transported back in time to a New Orleans you never knew existed. The 8-in-1 Combo Haunted Walking Tour is an experience you won't soon forget.
Book Now!