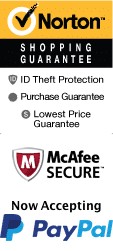 Trinity Music City USA Auditorium near Nashville, TN
1 Music Village Blvd Hendersonville, , TN 37075
Trinity Music City USA Auditorium near Nashville, TN was once the home of Conway Twitty, a legendary country music star and is now home to the famous Trinity Broadcasting Network.
Actually located in the town of Hendersonville, less than 20 miles North of Nashville, this facility hosts a number of church services, concerts, revivals and more. There is an auditorium on the premises as well as a television studio, a book store, restaurant and beautiful gardens. It is quite easy to spend anywhere from a few hours to all day here as there is plenty to do and see.
You might be able to participate in a church service or revivals recorded live by the Trinity Broadcasting Network or even take a tour of the facilities to see how all the recordings work behind the scenes. The reproduction of part of the old city of Jerusalem is a draw for crowds, as is the short movie shown on the premises chronicling Jesus' birth and life.
The bookstore at Trinity Music City USA Auditorium is a treasure trove in the latest Christian books, music, tapes, movies and gifts. You can find unique crafts from local artisans or collections by famed Christian artists. There is even a special area just for the kids. If you want refreshments or a meal, the Solid Rock Bistro on the premises is a quaint café with a varied menu sure to capture your hunger and attention.
Many people enjoy the gardens and the view of Conway Twitty's mansion, especially during the Christmas season when the entire place is decked out in holiday decorations and over one million lights throughout the grounds. It's like a winter wonderland! Hours vary and the facility does close for certain holidays so be sure to check out hours of operation in advance.