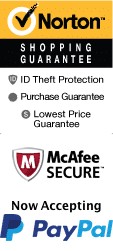 Tims Ford State Rustic Park near Nashville, TN
Located in south central TN, Tims Ford State Rustic Park near Nashville, TN is a popular recreational area for local residents and visitors alike.
Open seven days a week, year-round, this state park is a favorite relaxation spot for people of all ages.
A 52-site campground that is designed to accommodate both tents and RV's is situated at Tims Ford State Park. There are more than 15 miles of hiking and bicycling trails, several playgrounds, an 18-hole golf course, a lake for fishing, areas for birding, a boating marina, and an Olympic-sized swimming pool and wading pool on-site. A snack bar named the Hard Dock Cafe, and a convenience store are housed at the Tims Ford Marina in the park. The snack bar serves breakfast, lunch and dinner, and offers live music lakeside on summertime Saturday evenings.
An unusual feature at Tims Ford State Park is the inclusion of 20 modern, fully equipped cabins that are available for rent by members of the public. Each cabin is clean and comfortable and contains two bedrooms, all appliances, a seasonal fireplace, cooking utensils, and an outdoor balcony. Since each bedroom contains two double beds, these cabins are ideal for families and groups of people.
Tims Ford State Rustic Park near Nashville, TN is a wonderful place at which to enjoy the great outdoors in a beautiful natural setting. If you're in the Nashville, TN area, be sure to visit this outstanding recreation area. You'll find that the park is quite picturesque and well-maintained.