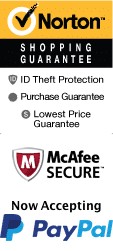 Tennessee Children's Home near Nashville, TN
804 Branham Hughes Blvd Spring Hill, TN 37174
The Tennessee Children's Home is located in Spring Hill and there other campuses in West, East, and North Central Tennessee.
This children's home in Spring Hill offers multiple treatment methods for kids like:
Alcohol and Drug Treatment Programs
Counseling
Education
Residential Care
Spiritual Counseling
all for boys ages 13-18 years old. This home strives to keep their place a safe and an open Christian place for children to come. Most of these boys are run-aways, foster children, abused, or neglected.
This home is great for young boys that have had a terrible past. There are available teachers, counselors, parents, and even residential personnel; which are the primary care givers to assist these young boys. Everything is taken care of from schooling, bible study, chores, church, and even substance abuse programs. They even offer in-home care to those that need it.
This program has been helping families since 1909 with abused, orphaned, and neglected children. It was first based in Columbia, Tennessee and then eventually move to Spring Hill in 1935. As the number of orphaned children drastically rose, multiple locations were set up throughout the state and it became a huge success. To this day, The Children's Home is still helping children find their voice and helping them get through tough times in their life.
The Tennessee Children's Home are always looking for volunteers whether it's full-time or part-time. You are also welcomed to donate, or by coming into one of their open locations. Their mission is to share love and faith by helping each person or family they possibly can.