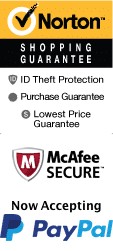 Stones River National Battlefield in Murfreesboro, TN
3501 Old Nashville Hwy Murfreesboro, TN 37129
During the Civil War, a bloody battle once took place at Stones River, located about 40 minutes from Nashville in Murfreesboro, Tennessee.
Today you can visit this 600 acre National Battlefield which includes the Stones River National Cemetery and Hazen Brigade Monument, which is believed to be the oldest Civil War Monument still standing in it's original location.
Between December 31, 1862 and January 2, 1863 a fierce battle ensued here and ended with General Bragg's Confederate soldiers withdrawing after the battle, which allowed General Rosecrans and the Union army to take control of middle Tennessee.
Though much of the 4,000 acre battlefield is owned by private citizens, today you can still see reminders of that battle. Over 6,000 Union graves are located at the Stones River National Cemetery and a large fort constructed after the battle by General Rosecrans still stands and is preserved and protected by the National Park Service.
The Hazen Brigade Monument is also located at the battlefield and is known as the oldest Civil War monument still intact. A visit to this location will be an unforgettable educational and historical journey back in time.