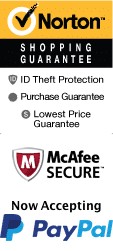 Public Square State Park in Nashville, TN
Public Square State Park in Nashville, Tennessee, sits in front of City Hall.
Perched atop of a hill, this park is the perfect place for festivals and concerts as well as regular day-to-day get togethers sponsored by the city.

Considered the central meeting place in Nashville, the park is located in a perfect spot for bringing Nashville together for fun times. Located downtown, the Public Square State Park is a great attraction to see and enjoy. The park even impresses in regards to its parking area. The parking is located underground in towers which offer car chargers for electric cars.

Home as well to numerous bubbling fountains and, of course, City Hall, this Park is perfect in combining the natural setting of the park with the regalia of the government building, as well as gorgeous fountains and state-of-the-art parking towers. Visit this park the next time you are in Nashville!