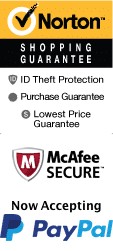 Nashville, Tennessee is the city of stars, where many music artists are discovered and perform every year.
The Omni Hotel is located on 250 5th Avenue Southand has become a part of this musical history with its grand architectural design and its onsite Country Music Hall of Fame and Museum. This luxury hotel is the picture of comfort and style that offers a look down Music Row that no other hotel can present.
With their downtown location, activities are never a problem when staying at Nashville's Omni Hotel. Aside from the onsite museum, there is live entertainment, restaurants, and a rooftop pool to help unwind and enjoy the view of the city. They also have a spa and wellness center to provide rejuvenating experiences to help delete the stress of everyday life. The onsite fitness center helps you to stay on top of all your fitness goals while you enjoy your stay.
Nashville is considered the home of country music and has become one of the largest places for music recording and production, second only to New York. The Music Row area is home to several national recording companies. Nashville also houses the builders of the Gibson guitar. This area is a music lover dream destination.
The Omni Hotel gives tourist access to all the important venues that Nashville has to offer. The Country Music Hall of Fame is a must see and is connected to the hotel. This hotel offers everything from spas, to food, to fun in the sun and is a must see on your next Tennessee vacation.