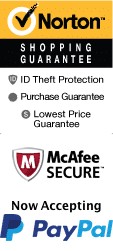 Madame Tussauds at Opry Mills in Nashville, TN
433 Opry Mills Dr , Entry 5 Nashville, TN 37214
Madame Tussand opened up a great new attraction in the Opry Mills Shopping Mall in Nashville Tenn..
.. a wax museum. They have over 45 of the nations greatest performers in every gender of the music industry.
The museum is the seventh in the U.S. and the 22nd worldwide for Madame Tussand. They have over 45 artists that the public can see, touch and feel also can take selfies with, and they look so real alot of the attractions have outfits donated from the artist that they represent. The museum is located just across the street from the Grand Ole Opry House and the Gaylord Resort & Convention Center. The public will have the unique opportunity to do many things including take pictures with their favorite artist, record songs themselves, watch videos unique to Madame Tussands.
Some of the featured artists are: Hank Williams Sr, Trisha Yearwood, Reba, Kid Rock, Stevie Wonder, Johnny Cash, Waylon Jennings, Minnie Pearl, Patsy Cline and many others. The museum will be open everyday of the year including Christmas and the prices range from $20 to $50 depending on package purchased.
The is a very unique tourist attraction as it is a wax museum with some of the best beloved entertainers through out history from every gender of music. Where they come alive for the public every day of the year.