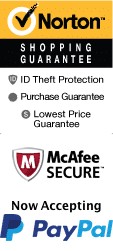 Liberty Park near Nashville, Tennessee is a park full of life.
There is much to do within the parks 84 acres. There is a dog park, a children's playground, a disc golf course, walking trails, and tournament play baseball fields. The park has restrooms and concessions available. There are places by the water to enjoy a picnic.
The Franklin Farmers Market can also be found on the grounds of Liberty Park. The farmers market is open on Saturdays and is an authentic Tennessee farmer's market. Visitors will find everything from fruit and vegetables to meat and dairy product. All products come from local farms, so you never know what you might find from week to week. Franklin Farmers Market is a non-profit organization that believes that the local farmers have an important role in both the economy and environment of Tennessee.
Looking for a park that is off the beaten path, Liberty Park is the place. Whether you are going to watch a baseball game, play the 10-hole disc course, or just getting fresh air with the children, Liberty Park has something for everyone. There are plenty of other activities and attractions to enjoy while in the area. They include the Dunbar Cave State Park, the Fort Defiance Civil War Park and Interpretive Center, Historic Collinsville, the Roxy Regional Theater, and the Governor's Square Mall.