Nashville Joyride Experience Tours

833 9th Ave South Nashville, TN 37203
1-800-987-9852
Description
Nashville Joyride Experience Tours Photos (12)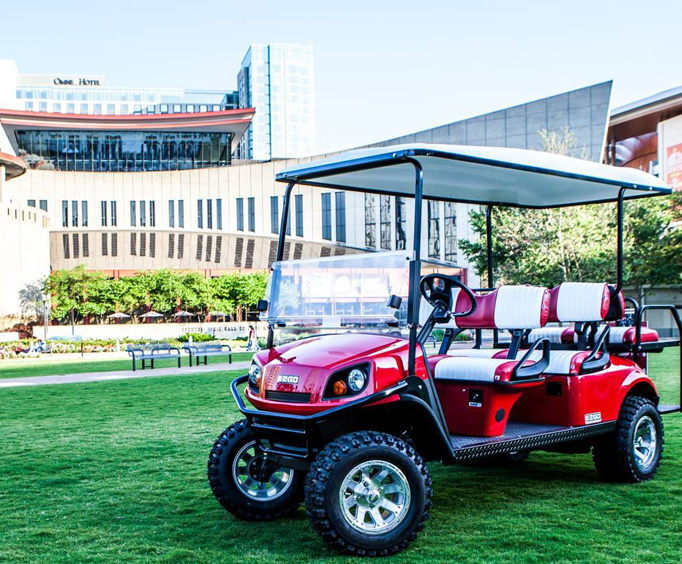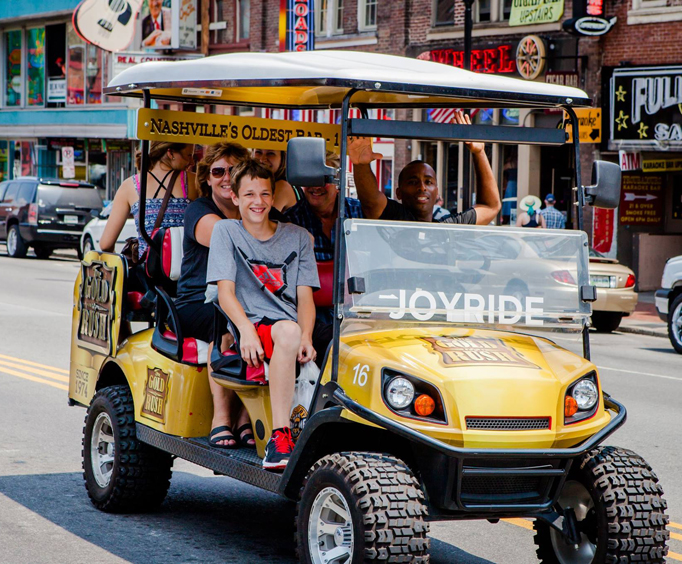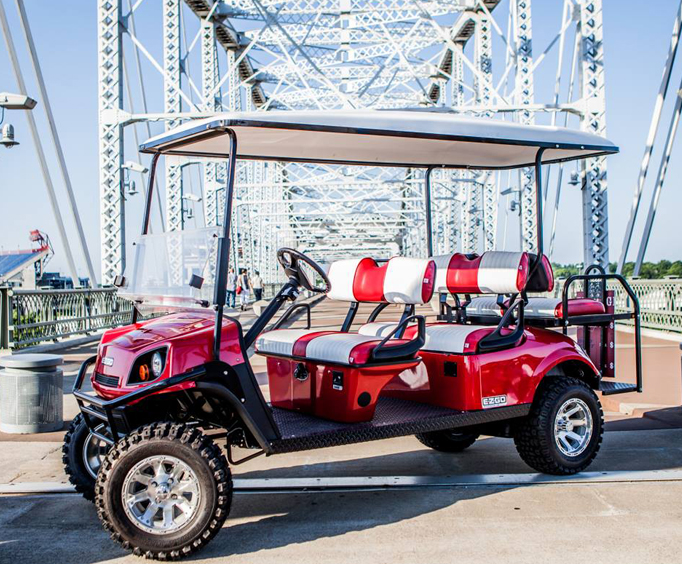 Customer Photos (1)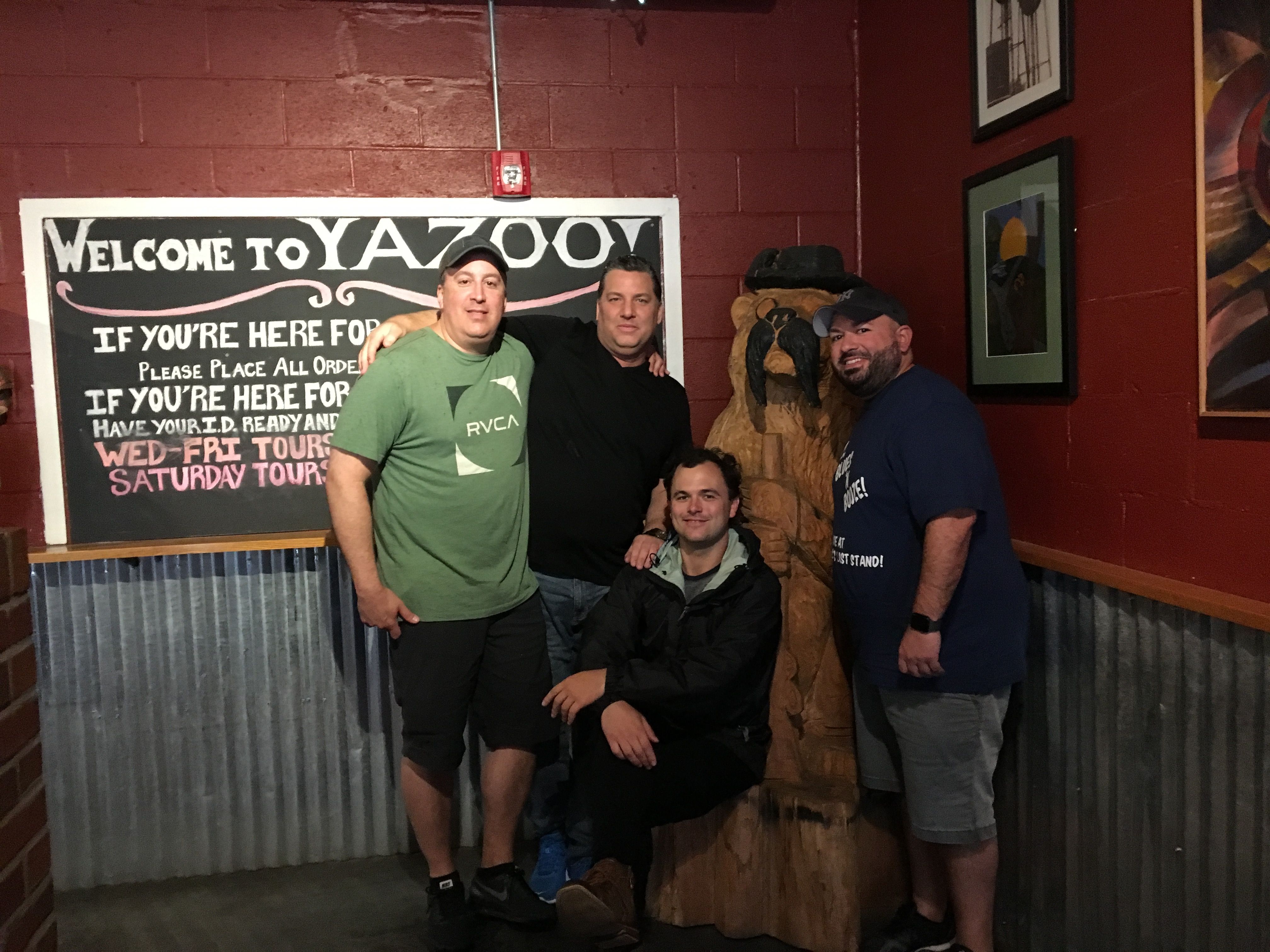 Enjoy all of the wonderful sights and sounds in Music City with one of the many Joyride tours offered in the area. With these tours, it's easy to sit back and relax while you take in the sights. Since your drive is completely chauffeured, you won't have to worry about navigating confusing Nashville traffic. Instead, you'll be able to kick your feet up and soak in the sights, for a real appreciation of the city. With more than thirty-five sites to squeeze in, you can rest assured that you will have a wonderful experience in Nashville.
The Joyride tours take guests point-to-point in an amazing open-air vehicle experience, allowing them quick and stress-free transportation to some of the greatest places in the area. From the Explore the City tour to the Brewery Tour Crawl and even a Pokemon Go adventure, guests can find everything they need on one of these amazing adventures. Plus, they'll be able to experience the unique vehicle that they are transported around in.
With many different tours to choose from, you're bound to have an amazing time seeing all of the sights of one of the nation's most famous cities. Take a Joyride the next time you are in Nashville for an unforgettable addition to your Tennessee vacation.
City Sightseeing Tour
On the Explore the City Tour, guests will be able to learn tons of great information about Nashville. 35 destinations are on the route, and you'll be able to take in the views from the low speed open-air vehicle. Tour lasts approximately 1.5 hours.
Brewery Tour
Beer lovers will have an amazing time on the Brewery Tasting Tour. After climbing aboard one of the open-air vehicles, guests will be whisked away for a sampling of Nashville's best breweries. The tour lasts approximately 2.5 hours and at each stop, guests will be able to purchase their own drinks. The transportation provided is via open-air vehicle.
Nashville Bar Golf Crawl Tour
If you are looking for a unique adventure in Nashville, the Nashville Bar Golf Crawl Tour is a great choice. The attraction features a mobile putt-putt course as well as visits to six restaurants and bars. Tour lasts approximately 3 hours and takes place on a comfortable open-air vehicle.
Mural and Instagram Photo Tour
If you love taking photos, the Instagram Photo Tour is right up your alley. This tour lasts approximately 1.5 hours and takes guests to some of the most photogenic locations in Music City. The tour takes place on an open-air vehicle.
Jacked Up Joyride
Enjoy a thrilling adventure on the Jacked Up Joyride Tour. This two-hour adventure allows guests to take a ride in a monster truck owned by Big & Rich's John.
Nashville Shopping Tour
Experience the best shopping opportunities in the area on the Nashville Shopping Tour.
Frequently Asked Questions for Nashville Joyride Experience Tours :
What methods of transportation does the Nashville Joyride Experience Tours use (if any)? (Give specific vehicle description)

Joyride tour.

Approximately how long does the Nashville Joyride Experience Tours last?

It is approximately 1 hour.

For what ages is the tour appropriate?

Great for all ages.

What type of dress & footwear are recommended?

Wear comfortable clothes.

Where does the Nashville Joyride Experience Tours depart from?

Joyride Tours, LLC 833 9th Ave South

Is photography / video recording allowed on the Nashville Joyride Experience Tours ?

Yes.

Is tranportation to the departure location available for the Nashville Joyride Experience Tours ?

Joyride offers hotel / restaurant pickup within a 2 mile radius of 5th Ave and Broadway.
Reviews
4.8 | 5 reviews
David Robenolt
Lewisberry, PA
✓
Verified Traveler
Adam was the best of the best! We had a fabulous tour and would highly recommend this tour!! We had a blast and learned so much history!! We would do this tour again! Thanks adam as we had a blast with you!!
Karen Hynes
Hinton, AB
✓
Verified Traveler
Brian was good and entertaining, knew the area well, easy too talk to, informative
Danielle
Ottoville, OH
✓
Verified Traveler
This tour was great! The sightseeing tour was a private golf cart tour! The tour guide even took our picture in front of the capitol building and let us go shopping at american pickers! What a great experience!
Tip: This is a private tour so they will adjust the route to fit your needs :)
Rhonda Bohling
Beatrice, NE
✓
Verified Traveler
"The joyride was outstanding!"
The joyride was outstanding!! Patrick is awesome on that ride. Found out a lot about nashville that we didn't know. He was very informational and knew what he was tell us. Made the ride so much fun. Would do it again in a heartbeat!!!
Book Now!