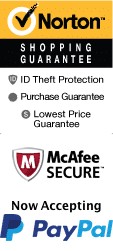 Grand Legends Bus Tour
108 1st Ave S Nashville , TN 37201

Grand Legends Bus Tour is no longer available.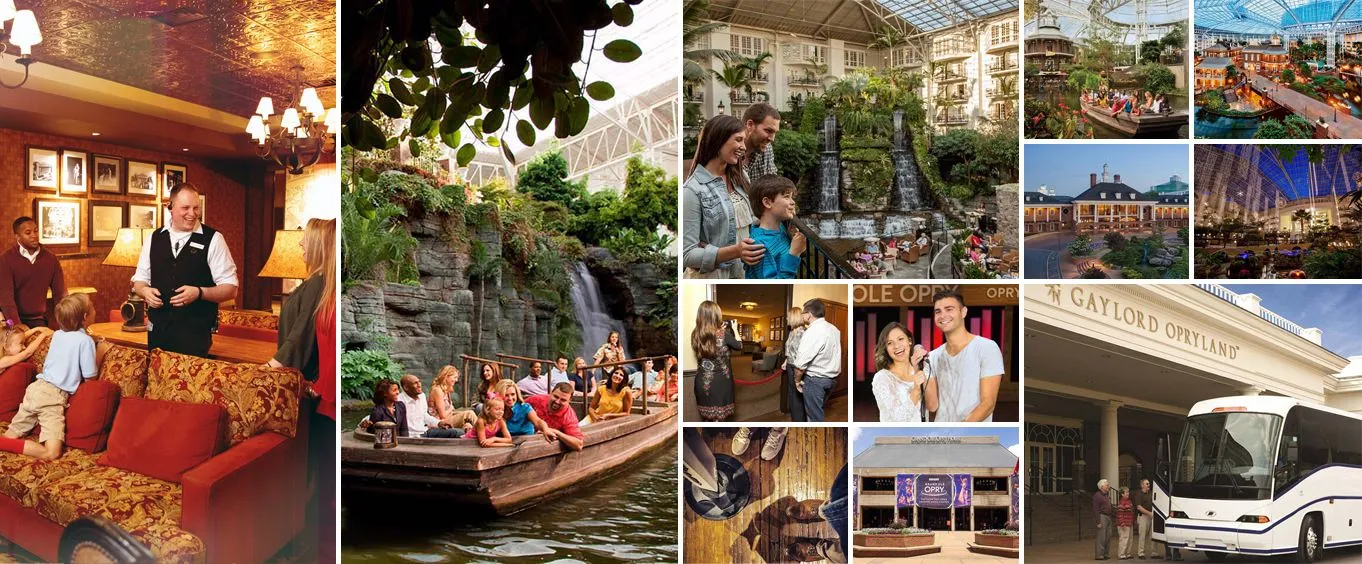 Walk in the footsteps of iconic figures along this motorcoach tour as you experience the best of Nashville! With the Grand Legends Bus Tour in Nashville, visitors will be able to hop aboard a charter bus to see some of the most wonderful sights of Downtown Nashville and beyond.
Your guided tour will include a visit to the Grand Ole Opry House, where you'll get to go inside for a tour of the plaza. You'll also see Madame Tussauds! Be sure to bring along your camera to capture the amazing sights you'll see on this inspiring exploratory adventure.
Also on this tour, guests will be able to visit the immaculate and popular Gaylord Opryland Resort where they'll be able to take a ride on the famous Delta River Flatboat attraction and see beautiful indoor gardens.
Combine the Discover Nashville Inclusive Tour with your Grand Legends Tour for an even more comprehensive visit to Nashville. You'll stop at the Ryman Auditorium, the Country Music Hall of Fame, and many other hotspots in Nashville. You'll get the chance to explore Music City, and visit all of the popular locations that have made the city famous.
Grand Ole Opry House

: The Grand Ole Opry is probably the most famous music venue in the world. It was founded in 1925 and since that time, it has seen some amazing concerts, musical stars, and it built a reputation for amazing music. During this trip, guests will be able to visit the Opry House and see the original stage and more.
Ryman Auditorium

: The Ryman Auditorium tours allow guests to go on a backstage tour to see some of the most unique aspects of this performance venue. Here, guests will be able to see original art and learn about legends and see memorabilia from artists such as Minnie Pearl, Hank Williams, and Johnny Cash.
Country Music Hall of Fame

: The Country Music Hall of Fame and Museum is brimming with a variety of unique memorabilia from famous artists. See instruments, lyrics, and more at this world-famous museum dedicated to legends such as Hank Williams and Charlie Daniels, both of who are inductees into the Hall of Fame.
Madame Tussauds

: Your tour also includes admission to Madame Tussauds. This famous wax museum features some of the most stunning artistic replicas of artists, celebrities, actors, country music singers, and more. It is an awesome place for the entire family, allowing visitors to snap selfies and more. Madame Tussauds will give guests the chance to stand next to and take photos with musicians such as Miley Cyrus, Jimi Hendrix, and so much more!
When you are finished with your extensive bus tour, be sure to swing by your favorite Downtown Nashville attractions. Visit Music Row, take a Grand Ole Opry tour or catch a concert at this famous venue, take a boat ride on Cumberland River with the General Jackson, take a trolley tour, visit the Parthenon, learn about your favorite country music legend at the Country Music Hall of Fame and Museum with a self guided tour, or visit a honky tonk for some drinks and nightlife fun. Pair all of your attractions with a hotel or inn booking. Whether you stay at the fabulous Gaylord Opryland Resort or a more lowkey hotel, there are options for every vacation.
Reviews

Amy Madary
Lake in the Hills, IL
✓
Verified Traveler
"This was a great tour! "
This was a great tour! Getting to see the backstage of the grand ole opry and all the history was fantastic! And the tour of the opryland hotel was phenomenal! If you have a chance and the money - stay at the opryland hotel, it is beautiful!

Steve Ingalls
St. Michael, MN
✓
Verified Traveler
"Tour guide was excellent."
Tour guide was excellent. He was a former history teacher and really added a lot of history and background to the tour. Ryman auditorium was really cool. The backstage tour of the grand ol opry was extremely fun and informative. Highly recommended. Vacations made easy did a nice job of making our vacationfun, easy, and convenient.

Becky Partington
Pinson, AL
✓
Verified Traveler
Great tour. We had fun and the tour guides were knowledgeable - espescially the man who drove the bus on the first leg of our tour. I liked it all except for the tour inside the opryland hotel - our tour guide walked fast and was hard to keep up with - there were a few people in our group who were handicapped and it was very hard for them to keep up the pace - we had plenty of time so it really was not necessary for him to walk so fast. Other than that it was very good!

Cynthia Bessman
Augusta, GA
✓
Verified Traveler
"Like the way you actually get out, go and do things through the tour"
Like the way you actually get out, go and do things through the tour!
Frequently Asked Questions for Grand Legends Bus Tour:
What methods of transportation does the Grand Legends Tour use?

Air conditioned Grayline bus.

Approximately how long does the Grand Legends Tour last?

The Grand Legends Tour is approximately 3.5 hours. The combo tour is approximately 7 hours.

For what ages is the tour appropriate?

Great for all ages.

What type of dress & footwear are recommended?

Wear comfortable clothes and walking shoes.

Is photography / video recording allowed on the Grand Legends Tour?

Yes.

Is the Grand Legends Tour handicap accessible?

Yes.