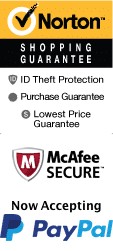 Backstage Nashville Tour with Upcoming Local Songwriters
818 3rd Ave S Nashville, TN 37210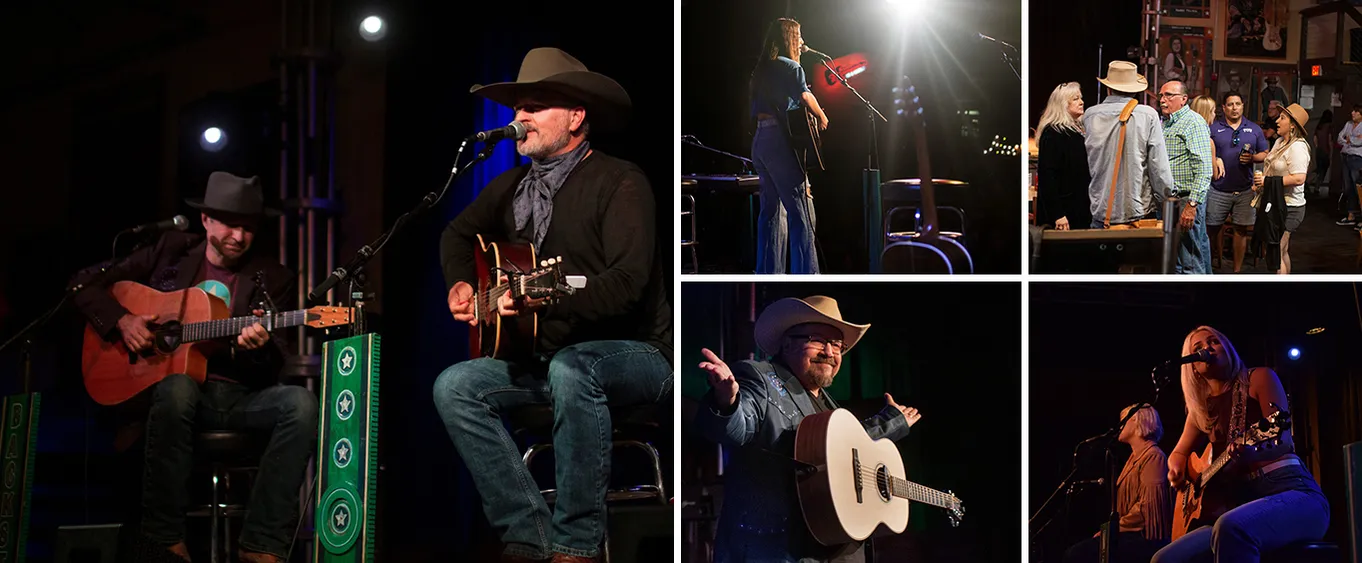 For those who love music and want to see some of the best behind-the-scenes tour aspects of Nashville, TN be sure to check out the Backstage Nashville Tour with Upcoming Local Songwriters held at the famous Ryman Auditorium! This awesome tour includes a look at Ryman Auditorium, galleries featuring artifacts from their favorite artists and art, and an intimate performance from up-and-coming local Nashville musicians.
Nashville Backstage VIP Songwriters Show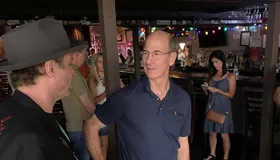 This exclusive tour allows guests to go beyond the stage to visit with hit songwriters! They'll listen to enthralling stories about industry secrets while hearing the stories behind some of the most legendary songs in country music. Guests will also be able to explore a fantastic gallery featuring artwork from GRAMMY award-winning songwriter, Ray Stephenson.
This songwriter show allows guests to explore VIP rooms and more for a truly unforgettable experience. The VIP ticket includes a Jack Daniels' Tennessee Fire tasting and a backstage adventure. Plus, the songwriters you'll be visiting with have curated songs for the likes of:
Garth Brooks
Kenny Chesney
Blake Shelton
Luke Bryan
Ringo Starr
Eric Church
Kelly Clarkson
The Dixie Chicks
Faith Hill
Tim McGraw
Willie Nelson
Jason Aldean
Keith Urban
Rascal Flatts
& More!
Big Stage Mondays
While listening to the stories of each up-and-coming Nashville songwriter, guests will be treated to two Discoveries on Monday nights. 'Discoveries' are up-and-coming stars hand-selected by the songwriters! These Monday-only shows are a great way to get a glimpse at the local up-and-coming talent. After the show, meet with the songwriters to snap pictures and ask questions.
Of course, no matter which show is booked, guests can also enjoy drink specials and a full bar and grill with food and beverages for purchase. There are so many delicious options so be sure to bring an appetite for awesome food and entertainment!
Do not miss out on this truly unforgettable tour the next time you visit Music City! You and your entire crew are sure to have a blast while enjoying the original music, Nashville's hottest rising stars, songwriting, interviews with industry professionals, and the VIP treatment.
When you are finished hearing an array of song selections from unique hit songwriters, be sure to check out other notable Music City fun. Visitors can enjoy seeing live music and their favorite singer at the Grand Ole Opry, explore the music industry at the Country Music Hall of Fame and Museum or visit the Musician Hall of Fame for a unique look at the music scene of Nashville. Of course, downtown Nashville is also brimming with things to do. Whether you visit the famous venue of the Ryman, browse Music Row, or learn about the music business at a famous studio, there is plenty to do. Immerse yourself in the extensive music history of this city!
Frequently Asked Questions for Backstage Nashville Tour with Upcoming Local Songwriters:
Approximately how long is the Backstage Nashville?

The tour lasts approximately 2 hours.

What type of parking do you have?

There is plenty of paid parking downtown.