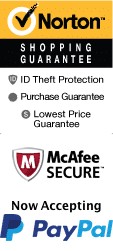 The Asher Theatre and Conference Center in Myrtle Beach, SC
3237 Waccamaw Blvd. Myrtle Beach, SC 29579
If you're visiting Myrtle Beach for a concert or professional event, chances are you'll get the opportunity to see all the Asher Theatre and Conference Center has to offer.
This large venue is ideal for networking events, trade shows and performances, and is one of the most appealing attractions of the city.
Whether you want to see your favorite comedians perform, you're interested in a one-man or one-woman show, or you want to see a Broadway play without having to travel to New York, Asher Theatre is the place to be. If you'll be visiting the venue often, you may want to consider purchasing the Asher VIP Card, which gives you access to shows at a discounted price, as well as priority seating and access to the VIP lounge when you make your reservations at least 24 hours before a show.
Asher Theatre provides handicap accessible amenities to ensure that all your friends and family members can see the show or performance comfortably. There are also quality hotel accommodations nearby to ensure you enjoy every aspect of your stay.
After your time at Asher, you'll likely want to check out the beaches, shopping and restaurants Myrtle Beach has to offer. You can even find information at the conference center that may inspire you to visit events or venues that will make your Myrtle Beach stay worthwhile. Check out www.ashertheatre.com for more information.