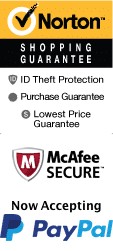 Myrtle Beach Facts, Demographics, and History
The beautiful Myrtle Beach is an area full of history, charm, and illusion. Learn a little more about the area's past before you head out for your next Atlantic vacation. From name births to common facts and figures, we will inform you about Myrtle Beach in the only way we know how. Discover the history of Myrtle Beach!
How did Myrtle Beach Get Its Name? What County is Myrtle Beach in?
Myrtle Beach has been known by several different names throughout its long history. Its first name, "Chicora," was dubbed by the area's Native Americans, meaning "the land." Later, when white settlers discovered the area, it became known as New Town. Eventually, the settlement was named Myrtle Beach, after the wax myrtle trees common to the area. Today, this stretch of beach is aptly referred to as the Grand Strand, a moniker bestowed in 1945 by a local newspaper columnist, owing to the 60-mile stretch of beach between Little River and Georgetown.
Facts About Myrtle Beach
Myrtle Beach, in Horry County, South Carolina, has a population of 22,759. Hosting over 13 million visitors every year, travelers are drawn by the area's hot entertainment, unique shopping, family attractions, sports teams and events, beach activities and wide range of restaurants and lodging. Weather in Myrtle Beach is temperate year-round, with over 215 sunny days per year! Average daily temperatures in January are 47 degrees, while July averages reach 75 degrees. Even during 90-degree summer days, cool ocean breezes make the weather manageable.
Southern Hospitality
Diners in Myrtle Beach will never go hungry! With 1,650 full-service restaurants, many of which are buffet-style, there's something tasty for everyone. Regional specialties include fresh seafood, chicken bog (a seasoned concoction of chicken, rice and sausage), shoe-crab soup, alligator stew, crawfish and hushpuppies.
The Home Of...
The Shag: this popular dance, reportedly born on Ocean Drive, originated during the jitterbug-era of the 1940s.
Sports Illustrated Magazine: this popular sporting publication was started in 1953 at Pine Lakes International Country Club.
Alabama: the world-famous, best-selling country group started as Wild Country, playing for tips at the Bowery.
Water, Water Everywhere
How big is Myrtle Beach? As Myrtle Beach boasts 60 miles of beaches along the Grand Strand, as well as rivers, creeks, marshes and the Intracoastal Waterway, water-themed activities abound, including: scuba diving, surfing, windsurfing, parasailing, kayaking, canoeing, beachcombing, and sailing. For fishermen of all abilities, the Grand Strand Fishing Rodeo, from April — October, is a fishing contest in which trophy catches can earn you fun prizes.
"Sportstown USA"
Myrtle Beach earned this title from Sports Illustrated Magazine and the National Recreation and Park Association for its numerous sports teams, golf courses and parks.
Myrtle Beach Pelicans: Atlanta Braves Carolina League Class-A Baseball Team
Myrtle Beach Speedway: half-mile NASCAR racing track
Myrtle Beach Stingrays: National Indoor Football team
Golf: 120-plus championship golf courses; 46 mini-golf courses
Fishing: 8 piers on Grand Strand, plus creeks and deep-sea fishing
Boating: sailboats, jet-skis, kayaks, canoes
Tennis: More than 200 tennis courts in the area
Coastal Carolina University Chanticleers: Division I NCAA school with 17 sports programs
Head to this great city today for awesome attractions and shows and hotels. Book your vacation today and get the best deals the area offers while exploring Myrtle Beach history.