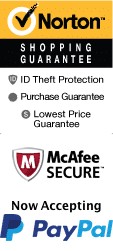 SIX Myrtle Beach
2925 Hollywood Dr. Myrtle Beach, SC 29577

SIX Myrtle Beach is over for Myrtle Beach for 2020, they are back in Branson for the rest of the year.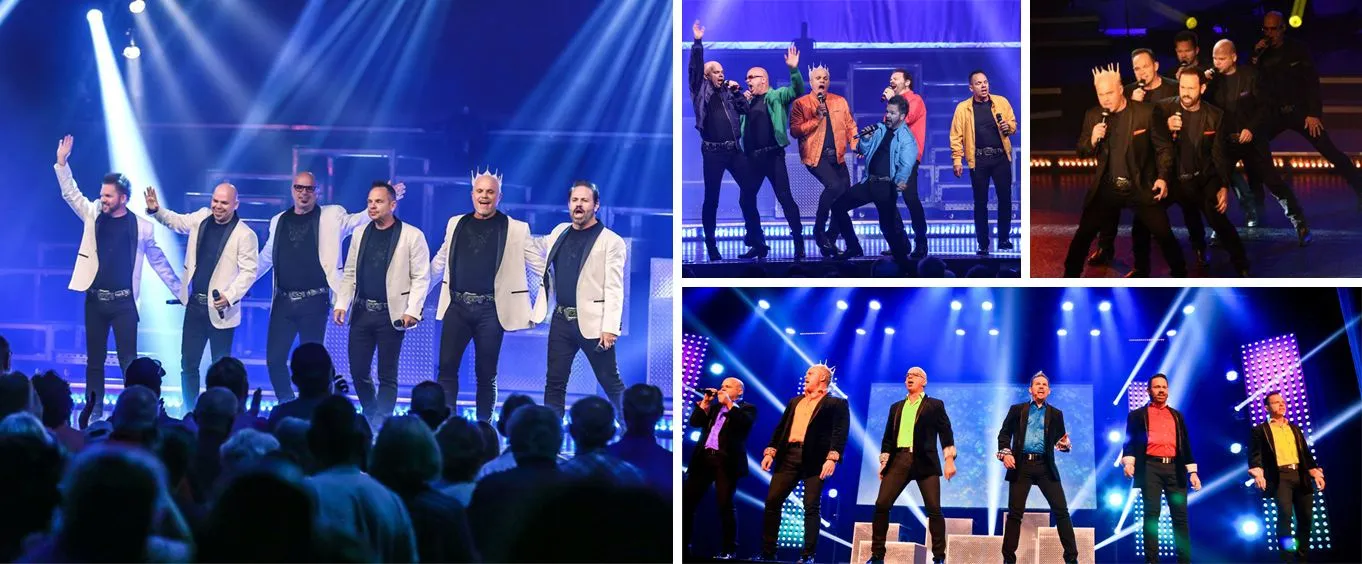 Coming to Myrtle Beach for a limited time, SIX the band is bound to help you and your loved ones have a memorable coastal getaway during this beloved music show! Head to the beautiful Legends in Concert venue which is known for offering up the greatest entertainment in the area. Do not miss out on a fantastic opportunity to experience live music and fun straight from the Ozarks!
This show is energetic and features a charismatic group that has taken the Ozarks by storm since its beginning. A capella music is an art of its own degree, and you will be astounded by the sounds that only human voices can produce. No instruments are used during the production, and every sound you hear is created by the performers for a masterful production. The show features a variety of genres, appealing to every age group and musical taste. For a great show that spans generations and brings people together, this is the best choice!
SIX has been dubbed an 'orchestra of human voices' and with stunning harmonies and unbelievable sound effects sans instruments, guests will be treated to songs from the likes of The Beach Boys, Coldplay, Journey, MC Hammer, Psy, and Elvis Presley. This makes for an engaging production that you and your loved ones will not soon forget. Having received raving reviews from audience members, you can experience some of the most high-quality entertainment right in Myrtle Beach.
The History Of SIX
This unique group is comprised entirely of brothers from the same family, the Knudsens. There are ten Knudsen brothers in entirety, and each of them ended up being talented in the musical scene. The boys had performed at churches and talent shows in their community from a young age and even appeared on TV in 1978. After this appearance, they gained popularity and moved to Southern California. SoCal wasn't totally easy for them - they lived off ramen noodles and busked on the streets - but eventually they began to book regular shows and gigs at local venues. In 1995, they finally made their dream come true by making their love for music into their career by performing consistently on cruise ships and later on in the Ozark Mountain Region.
Awards & Accolades
The achievements of this group span from awards to appearances with star-studded celebrities. SIX has performed with the likes of Olivia Newton-John, The Beach Boys, and Diana Ross. Since 1998, they performed consistently on Royal Caribbean Cruise Lines. Their awards include the Harmony Sweepstakes and other awards from the Contemporary A Capella society.
Head to the wonderful Legends of Concert venue in Myrtle Beach to experience a capella music like never before! Join the SIX brothers as they bring hits from Elvis Presley to Diana Ross to the stage. This energetic show will be an unforgettable one, allowing you and your music-loving family create memorable moments in Myrtle Beach! Add it to your vacation today.
Frequently Asked Questions for SIX Myrtle Beach:
In what theater is the show held?

Legends Theater at 2925 Hollywood Dr Myrtle Beach, SC 29577

What is the length of intermission at SIX Myrtle Beach?

Intermission lasts approximately 15 minutes.

What type of parking do you have?

Parking is free.