Hot Jersey Nights
Location: The Asher Theatre and Conference Center, 3237 Waccamaw Blvd. Myrtle Beach, SC 29579
Description
Hot Jersey Nights Photos (10)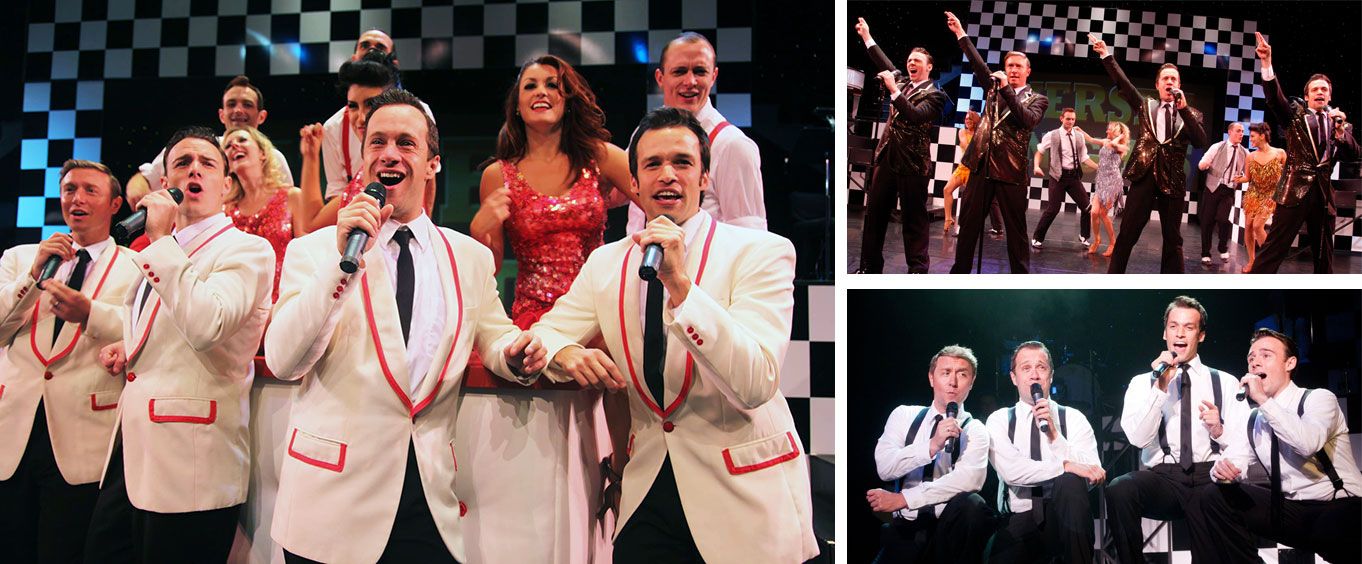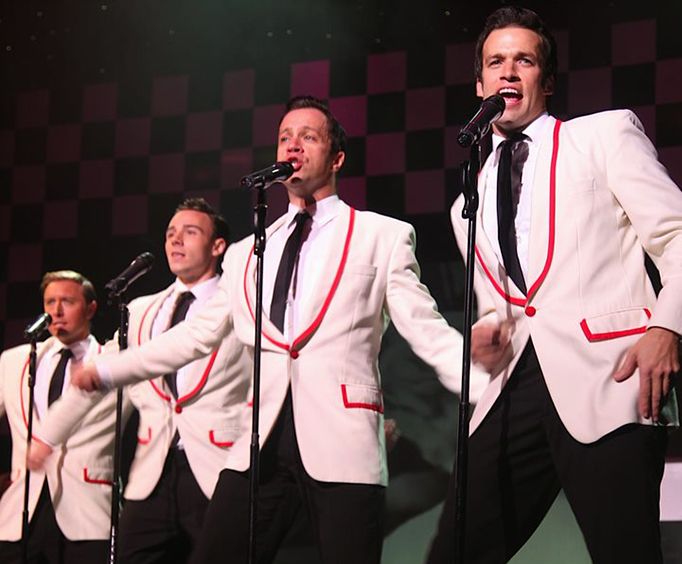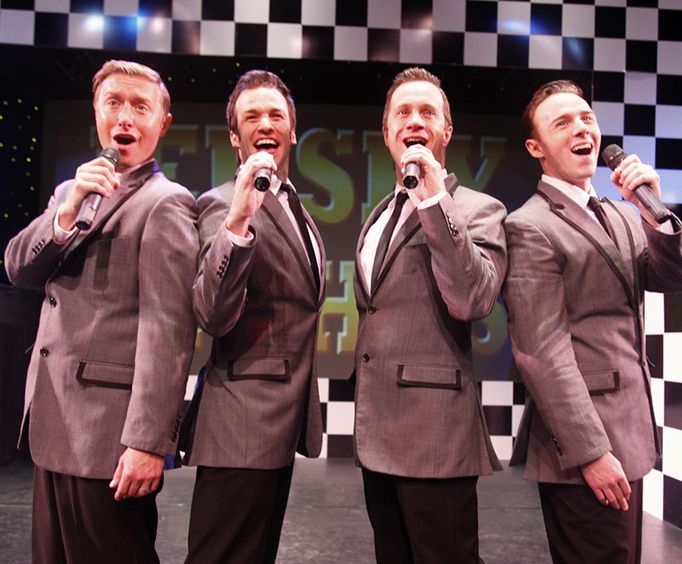 Customer Photos (1)
Hot Jersey Nights in the beach city of Myrtle Beach perfectly captures the sound and style of Frankie Valli and The Four Seasons.
Experience a nostalgic trip down memory lane as Hot Jersey Nights brings authentic costumes, perfect harmonies and first-class musical arrangements to stage in their outstanding performance of the Four Seasons glory days of the 1960s, including the signature falsettos of Frankie Valli. You'll hear all of their greatest hits in this two-hour production that will have you singing along and up on your feet dancing to songs like Sherry, Can't Take My Eyes Off of You, Big Girls Don't Cry, and Walk like a Man, to name just a few.
The Hot Jersey Nights cast also performs a special tribute to the music of the Beach Boys, whose unique sound and fun beach songs have transcended generations.
About the Theater

Head to the Asher Theatre, Myrtle Beach's newest and hottest venue in the entertainment scene! This awesome upscale theater brings Vegas and NYC-style acts right to the Grand Strand. Enjoy these new, hip and exciting shows in a family-oriented atmosphere. The theater was also nominated, for the 2nd time, for Best of the Grand Strand by WMBF-NMB news as well as for Best on the Beach by the Sun News.
Reviews
5.0 | 5 reviews

Thurman Reed
Scottsville, VA
✓
Verified Traveler
"Great show in a small venue."
Great show in a small venue. We have seen the original frankie valli and also seen jersey boys in vegas. This group preformed and excellent imitation.
Tip: Get there early and you can have front row seats. Refreshments were excellent
Judith Hausmann
East Hartford, CT
✓
Verified Traveler
"Fantastic, fun."
Fantastic, fun. Great talent. Wish i could see them again. Enjoy immensely!!
Tip: Don't let them quit. Bring them back again.
Susan Harrelson
Summerville, SC
✓
Verified Traveler
"Excellent!"
Excellent!!! I saw jersey boys on broadway and i liked hot jersey nights better. It's a must see show.
Joan Tenedine
North Haven, Connecticut
✓
Verified Traveler
"Very well done!"
Very well done! Entertaining, festive, enjoyable. Loved it
Frequently Asked Questions for Hot Jersey Nights:
Approximately how long is the Hot Jersey Nights?

The show lasts approximately 2 hours.

In what theater is the show held?

It is held at the Asher Theatre.

What type of parking do you have?

Parking is free.