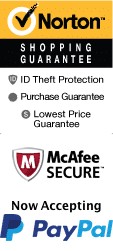 The Mount Rose Ski Resort is more than just a place to enjoy winter sporting fun.
This organization is a cut above other resorts in many respects. For starters, it does business under a special permit issued by the US Forest Service to exist and do business in the Humboldt Toiyage National Forest. The resort even has events to enjoy during parts of the Spring and other services it provides through the year.
More importantly, the mountain this resort rests on is natural beauty at its best. It is more than 1200 acres of terrain with sixty plus trails and three parks known as the Badlands, Double Down, and Pondo. The skiing terrain is split pretty much fairly and evenly. Respectively, 20 percent of the mountain is suited for beginning skiers with 30 for the intermediate. Meanwhile, 40 percent of the land goes towards advanced skiers and experts brave the remaining territory.
Getting visitors up the mountain via lift tickets is a specialty of the Mount Rose Ski Resort at Lake Tahoe. There are a little less than half a dozen discounts within a week depending on the day. Not to mention, the resort offers value pricing on lift tickets for things like skiing half days, children's prices and family packs.
Just like the turf and lift tickets offered, this resort has different skiing lessons for beginners, groups, and private learners. For child based (5 and up) perennial outdoor activities, there are the Team Falcons: Season Coaching programs. These programs include Team Redbirds, Learn to Fly Ski / Snowboard and All Mountain / Free All Mountain / Race Peregrines.