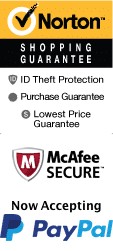 Marriott's Harbour Club
144 Lighthouse Rd Hilton Head Island, SC 29928-4368
1-800-987-9852
Chat Now
If you are planning your next vacation, you should definitely consider staying at Marriott's Harbour Club in Hilton Head Island. This resort offers everything you need for an unforgettable stay on this beautiful island. From the moment you arrive, you'll be greeted by a warm and friendly staff that will make you feel right at home. This resort has all the comforts you need for a relaxing and enjoyable vacation.

Less than a mile from Marriott's Harbour Club is the famous Harbour Town Lighthouse, which is a must-see attraction in Hilton Head Island. You can also find plenty of dining and shopping options within a short drive from the resort. When you're not exploring the island, take advantage of the resort's amenities, including a fitness center, outdoor pool, and hot tub. Additionally, Marriott's Harbour Club has a kids' activity center, making it great for families with children.

One of the best features of Marriott's Harbour Club is the newly renovated rooms. The resort has gone through a complete renovation, offering guests modern rooms with luxurious amenities. You'll feel right at home as you enter your room, which features a comfortable bed, a fridge, and a microwave. You can relax with movies and television shows on the flat-screen TV, while enjoying the complimentary high-speed internet available in every room.

The resort offers a continental breakfast, which is a great option for those looking for a quick and easy bite to eat before heading out for the day. The breakfast includes hot options as well as a variety of pastries, fruit, and coffee. Room service is also available for those who prefer to dine in their room.

For those looking for a unique experience, the resort offers a water park and a golf course, where you can spend the day having fun with family and friends. If you're looking for a more relaxed afternoon, take a dip in the outdoor pool or soak in the hot tub.

When it comes to room amenities, Marriott's Harbour Club has everything you need. Every room is equipped with a flat-screen TV, cable, a coffee maker, ironing board, free local calls, and high-speed internet. If you need to get some work done, the rooms also come with a desk and a comfortable chair, making it easy for you to stay on top of your game.

If you're looking for great dining options close to Marriott's Harbour Club, there are plenty of restaurants within three miles of the resort. For those interested in sports arenas, The Arthur Hills Golf Course is nearby, and shopping malls are just a short drive away. With all of these options nearby, guests will never run out of things to do during their stay at Marriott's Harbour Club. Book your stay today and get ready for the ultimate relaxation experience.
Location Highlights
Nestled in the heart of Hilton Head Island, Marriott's Harbour Club is the perfect base for those seeking relaxation and exploration. Just steps away from the hotel's front door, guests can stroll along the soft, sandy beaches, or take in the natural beauty of nearby parks. For those looking to indulge in some retail therapy, the surrounding area boasts a diverse range of shopping opportunities, from quaint boutiques to bustling malls. Beyond shopping, there are an array of delicious dining options, serving up everything from fresh seafood to classic Southern cuisine. For a taste of the island's famous seafood, be sure to stop by the renowned local seafood restaurants. Overall, with its proximity to attractions, restaurants, and shopping, Marriott's Harbour Club is an ideal home-away-from-home for travelers looking to fully immerse themselves in Hilton Head Island's culture and charm.
Book Now!