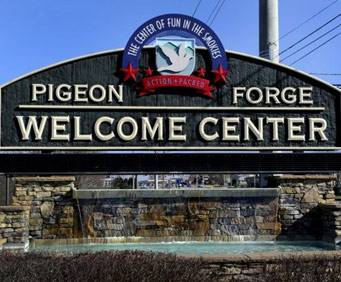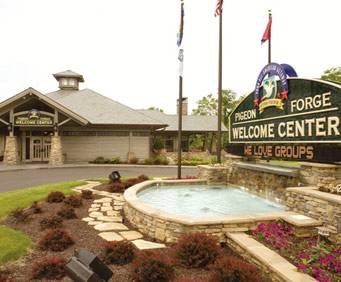 Pigeon Forge Welcome Center in Pigeon Forge, TN
1950 Parkway Pigeon Forge, TN 37863
Pigeon Forge, TN is filled with friendly faces and cheerful locals, a trait that is exemplified by the Pigeon Forge Welcome Center from the first moments you enter the area.
From brochures on what to do to maps on where various activities are located, you'll find a wealth of information to help enhance your time in the area.
The Pigeon Forge Welcome Center itself is built with a slate roof and an accented stone exterior, providing a unique architectural structure that perfectly compliments its mountainous surroundings. The center is 5,400 square feet, providing a visitors area, theater room and perfect start to you visit in Pigeon Forge, TN. So, whether you're looking for general information on the area or detailed information on what to do, the Pigeon Forge Welcome Center is always a good place to start your vacation in the Gatlinburg-Pigeon Forge area.

By Date: