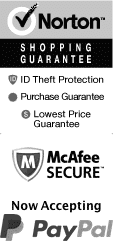 Things to do in Pigeon Forge for Teens
If you are vacationing with teenagers, these attractions are perfect for booking. Whether you want to catch some dinner shows, take a sightseeing tour, go whitewater rafting, or visit a theme park during your stay in Pigeon Forge, there are so many awesome ways to do it. Be sure to check out the other helpful information on the site about weather, attractions, hotels, and more to ensure your vacation is the best one yet!
Things to do in Pigeon Forge for Teens
Dec 6, 2023
to
Dec 4, 2024
Dolly Parton's Stampede Dinner Show Pigeon Forge, TN - Tickets, Menu, Schedule
Schedule
Teenagers will have a blast at Dolly Parton's Stampede, the most renowned dinner show in the world. The show features thirty-two horses that complete many fascinating tricks that are sure to delight. With plenty of awesome tricks, a patriotic portion of the show, and a delicious meal served up alongside all of the entertainment, you and your loved ones are certain to have a magnificent time at the Stampede!
Dec 6, 2023
to
Jun 30, 2024
The Redneck Comedy Bus Tour Pigeon Forge
Schedule

A trip on the Redneck Bus Tour in Pigeon Forge, Tennessee is sure to be funny for the whole family! Visitors of all ages, including teenagers, can relax and laugh while taking this classic tour since it is so unique and humorous. Everyone who participates is sure to have a fantastic time on this excursion when combined with the magnificent sightseeing that the Smokies has to offer.
Dec 6, 2023
to
Nov 27, 2024
Smoky Mountains Jeep Tours in Pigeon Forge
Schedule

Enjoy a thrilling Jeep tour of the Smokies! Along the journey, you and your special someone can take in some breathtaking scenery and appreciate nature thanks to this unusual and romantic adventure. Enjoy the breathtaking mountains, lush forests, and dirt paths that you discover on this wonderful adventure.
Dec 6, 2023
to
Dec 31, 2023
Gold Rush Stables - Pigeon Forge Horseback Riding
Schedule
Children and children at heart will both have a blast at Gold Rush Stables. Some of the best horseback riding options in the Great Smoky Mountains may be found here for visitors. Before embarking on a pleasant trail ride excursion, mount your magnificent steed. The 2.5 miles of winding pathways have picturesque views of the Gold Rush Stables area as well as forest, animals, and other features.
Dec 6, 2023
to
Jan 6, 2024
Dollywood Theme Park Tennessee - Hours, Schedule, Attractions
Schedule
Looking for a good time for everyone? Discover Dollywood Theme Park, one of the most well-liked Pigeon Forge attractions that is great for kids of all ages! This beloved family favorite is hidden away in the breathtaking Great Smoky Mountains. The whole family is sure to have a great time because to the abundance of exciting rides, entertainment, and mouthwatering food. Be sure to include it on your travel schedule if you want to enjoy one of the top teen-friendly attractions because there are so many things to see, ride, and do there.
Dec 6, 2023
to
Dec 31, 2024
Beyond The Lens Pigeon Forge, TN
Schedule
The Beyond the Lens interactive attraction in Pigeon Forge is a fun attraction that focuses on family fun and interactive displays. It features some of the wackiest, wildest exhibits in the Great Smoky Mountains region of Tennessee. Don't miss out on this fascinating interactive museum when you next travel to the Pigeon Forge region because it elevates learning. Enter the brand-new interactive exhibit Beyond The Lens Family Fun Pigeon Forge in the Great Smoky Mountains! This museum provides fun, wonder, and excitement to visitors of all ages with its incredible 20,000 square feet of interactive displays. The entire family will have the chance to discover new things and the treasures of the world in their own backyard in Pigeon Forge.
Dec 6, 2023
to
Jan 7, 2024
Outdoor Gravity Park Zorbing Pigeon Forge
Schedule
Purchase tickets to go zorbing to get outside and take part in one of the most cool outdoor activities in Pigeon Forge, Tennessee. Prepare for an exhilarating zoom down the hill by climbing inside the enormous Outdoor Gravity Orbs. This completely unique event provides your getaway lots of heart-pounding activity and some unusual enjoyment.
Dec 6, 2023
to
Dec 31, 2024
FlyRide at Beyond The Lens Pigeon Forge
Schedule
This completely immersive experience is a cool way to see National Parks right from the Smoky Mountains! Sit back and enjoy the interactive experience as you go through 22 of the most prominent National Parks in the United States on an exciting trip. These parks appear amazing on screen, and you can fly through valleys and soar over clouds to observe them from above! A few of the National Parks you will see include Yellowstone, Glacier National Park, and the Grand Canyon. Watch out for beautiful creatures like whales and birds, as well as people who are mountain biking, paragliding, or kayaking to take in the splendor of the parks.