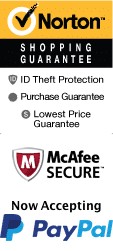 Bike Bicycle Rentals in Cape Coral
5828 Cape Harbour Dr #102 Cape Coral, Florida 33914
1-800-987-9852
Chat Now
If you're looking to explore the stunning Cape Coral area while getting your daily exercise in, you have to check out Bike Rentals in Cape Coral. Located in the heart of the city, this activity offers a fun and unique way to enjoy the sights of the area. Whether you're a solo adventurer or a family on the go, this bike rental activity is perfect for all ages.
Upon arrival at Bike Rentals in Cape Coral, you'll be greeted with excellent service and a variety of high-quality bicycles to choose from. Explore the city at your own pace, with the freedom to plan your route and see everything Cape Coral has to offer. With comfortable and well-maintained bikes, you can expect a smooth ride around town.
Take a ride through the lush greenery of the area's numerous parks, then head towards the beach for a refreshing swim in the Gulf Coast waters. Along the route, stop for a bite to eat at one of the many local cafes and eateries. Bike Rentals in Cape Coral offers options for all skill levels, so you can customize your rental to your level of comfort.
The rental process is straightforward, and you can rent bikes hourly, daily, or weekly. Use the bike rentals to see and explore multiple sights of the city on your own pace and in a cost-effective way. Staff are available to offer guidance of where to go and how to make the most of your experience.
While cycling around, take in some of the fascinating history of Cape Coral and the surrounding areas. Head over to Cape Coral's Yacht Club and enjoy various activities like fishing, beach-going, and more. Check out the Uncommon Friends Foundation, a unique historical oasis that offers tours and information on their unique history.
In conclusion, Bike Rentals in Cape Coral offers a wonderful way to experience the beauty of this city with its excellent customer service, quality bikes, and expert knowledge of the area. Whether you're just starting out or an expert rider, the rentals are tailored to meet every level of expertise with different bike sizes and models. Make the most of your vacation while touring around the city and enjoy the fresh air and scenery along the way. Don't miss out the chance to book your bike rental experience and explore Cape Coral now!
Book Now!