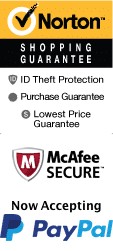 2.5-HOUR Guided Group Kayak Tour on Big Hickory Pass
Big Hickory Pass Bonita Springs, Florida 34134
1-800-987-9852
Chat Now
If you're looking for a unique way to explore the waters around Fort Myers, look no further than the Nautilus Explorer Tour. This exciting adventure takes place aboard a high-tech semi-submarine that allows you to sit in a climate-controlled cabin with large windows that offer panoramic views of the underwater world. As you cruise through the Gulf of Mexico, a knowledgeable guide will point out colorful marine life such as starfish, sand dollars, and seahorses, as well as historic shipwrecks and even dolphins and manatees that might swim by.
The tour lasts about two hours and departs from Salty Sam's Marina. On-board, there's a small bar where you can purchase snacks and drinks, or you can bring your own refreshments. The cabin can accommodate up to 30 passengers, and there are restrooms and a PA system for the guide to provide commentary. The Nautilus Explorer is wheelchair accessible and perfect for kids.
If you've never seen the underwater world up-close, the Nautilus Explorer Tour is the perfect chance to do so without getting wet. The semi-submarine allows visitors to enjoy the beauty of the Gulf of Mexico from a safe, comfortable vantage point. Captain Kidd's Adventure Galley is a fun, pirate-themed attraction that's perfect for families and groups. This interactive show takes visitors back to the Golden Age of Piracy, complete with sword fights, singing, and dancing. The animatronic characters are incredibly lifelike, and younger visitors will love joining in on the action. There's even a special area for kids, where they can play, sing, and dance along with their favorite characters.
The tour lasts about 90 minutes and takes place aboard a replica pirate ship that can hold up to 100 people. Captain Kidd's Adventure Galley departs from Salty Sam's Marina, and visitors can purchase tickets in advance online or at the dock. The show is a unique blend of theater, history, and adventure that will thrill visitors of all ages.
The Nautilus Explorer Tour and Captain Kidd's Adventure Galley are two of the most exciting and unique attractions in Fort Myers. Each offers a different way to explore the Gulf of Mexico, but both are sure to provide memories you'll cherish for years to come. So whether you're a fan of pirates or just love adventure, be sure to check out these amazing activities on your next trip to Fort Myers!
Book Now!