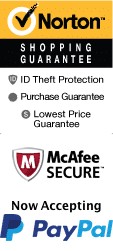 2-Hour Fort Myers Beach and Sanibel Dolphins Private Guided Tour

Duration: 2 hours
Are you ready to experience the ultimate marine adventure in Fort Myers, FL? Look no further than the Dolphin Eco-Tour and Shelling Excursion! This tour takes you on a thrilling boat ride through the waters surrounding beautiful Sanibel Island, known for its stunning vistas and abundant wildlife.

As you set out on this two-hour guided tour, you'll have the chance to observe playful dolphins as they swim and jump in the waves alongside your boat. You'll also be able to collect seashells along the beaches of the Gulf of Mexico, widely regarded as some of the best shelling spots in the world.

During the first hour of the tour, you'll journey along the barrier islands of Sanibel and Fort Myers Beach, where you'll have the opportunity to witness many species of exotic birds and other marine wildlife in their natural habitats. In the second hour, you'll visit the uninhabited island of Picnic Key, where you can explore the stunning, unspoiled beaches and collect hundreds of rare and beautiful shells.

This tour is guided by highly experienced captains and nature guides who are familiar with the area's wildlife and history. You'll travel in comfortable, shaded boats that are equipped with all the necessary amenities to keep you safe and happy so that you can focus on soaking up the natural beauty of Sanibel and the Gulf of Mexico.

The Dolphin Eco-Tour and Shelling Excursion is ideal for tourists and families looking for a fun and educational way to experience the beauty of Fort Myers' natural environment. From families with young children to wildlife enthusiasts and photography buffs, everyone will love this unforgettable excursion.

So why wait? Book your spot on the Dolphin Eco-Tour and Shelling Excursion today and experience the magic of Sanibel Island and the Gulf of Mexico firsthand!