Spring Break in Branson, MO
Create Spring Break Package
If you're looking for a wholesome Spring Break destination that can still offer a wide variety of exciting activities, then Branson is a perfect choice for family fun during the first weeks of spring.
No matter your interests, you're sure to find more than a few activities that will keep you thoroughly entertained. And with the overwhelming sense of family that Branson provides, parents won't have to worry about any raucous crowds causing potentially embarrassing moments in front of the children.
With more than 80 live shows, there's always going to be entertainment waiting for you in Branson. Of course, those that would rather take a more active approach to their vacation will find dining and shopping areas to cater to a variety of tastes, and a natural surrounding complete with lakes, wooded areas and much more! Don't waste away your Spring Break. Use it as a time to bond in Branson!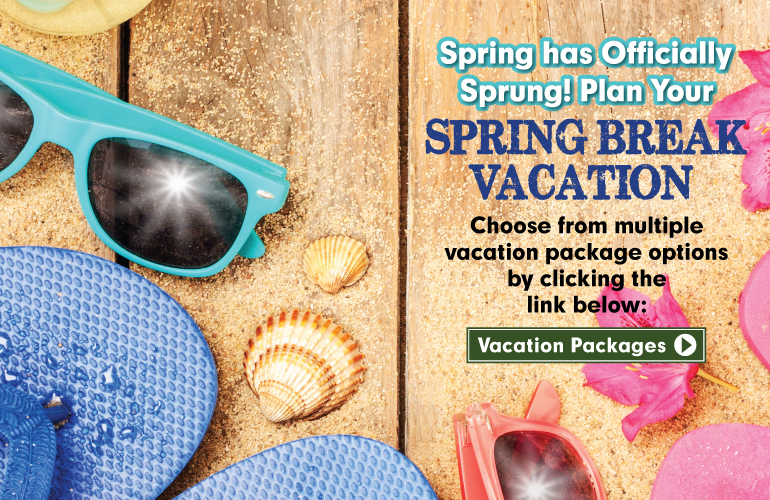 Reviews
MOST POPULAR THINGS TO DO
IN BRANSON MISSOURI