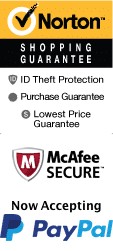 Anthems Of Rock Branson MO
Click for More Information

Exclusive Online Offer: Buy 1 Get 1 Free
(Must purchase in advance online or toll-free at 1-800-987-9852)
Location: King's Castle Theatre , 2701 W 76 Country Blvd Branson, MO 65616
1-800-987-9852
Chat Now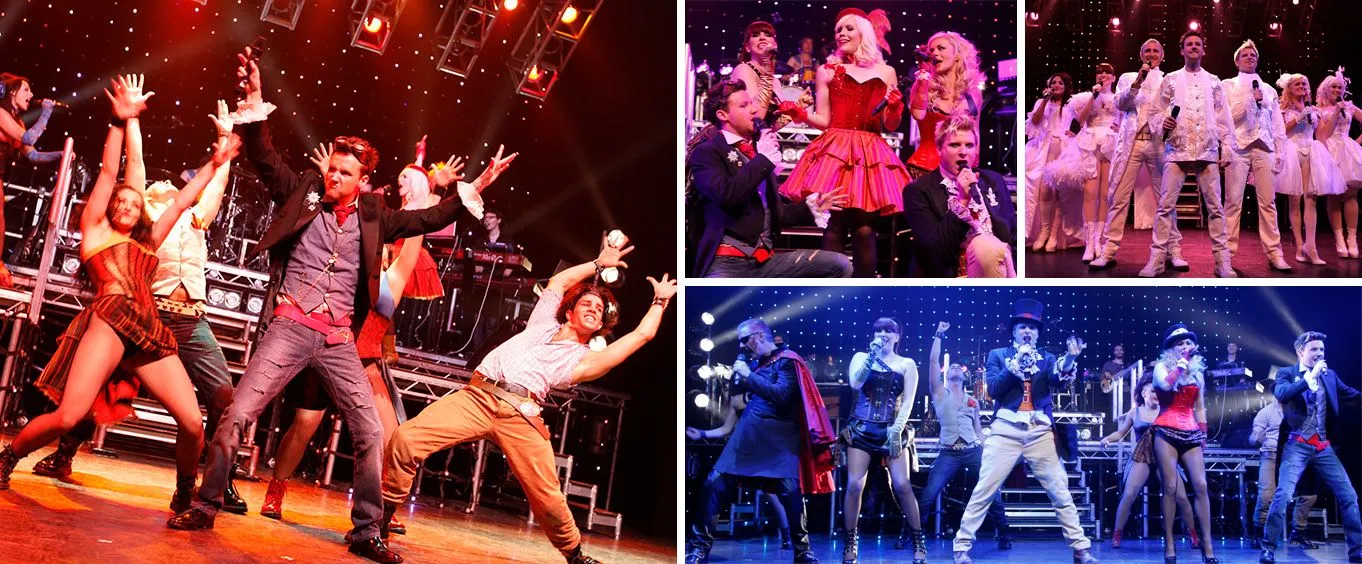 Experience fantastic Branson, MO tribute show entertainment at the King's Castle Theatre during its production, Anthems of Rock. Experience the inspiring, crowd-pleasing hits from rock music's greatest legends, all put on by a cast of talented local musicians.
Whether you remember stomping on the football stands to 'We Will Rock You' or dancing to 'I Don't Want to Miss a Thing' at your prom, you will be transported back to the days of nostalgia and classic rock music. Even if you aren't a longtime listener of rock 'n roll, this high-energy concert will have you tapping along, making it great for families and audience members of all ages.
Tap and hum along while you are treated to the musical stylings of this talented band as they play through classic ballads, adrenaline-pumping anthems, and rock 'n roll's most recognizable songs. Just a few of the artists that are featured in his show include:
Queen: Known for songs like 'Bohemian Rhapsody' and 'We Are the Champions'
Rolling Stones: Known for songs like 'Paint it Black' and 'Satisfaction'
Bon Jovi: Known for songs such as, 'It's My Life' and 'You Give Love a Bad Name'
Led Zeppelin: Known for songs like 'Stairway to Heaven' and 'Ramble On'
The Beatles: Known for 'Across the Universe' and 'Hey Jude'
Journey: Known for songs like 'Wheel in the Sky' and 'Don't Stop Believin''
Aerosmith: Known for songs such as, 'I Don't Want to Miss a Thing' and 'Walk This Way'
Experience the awesome combination of Branson-style entertainment and rock 'n roll's finest songs at the King's Castle Theatre production of Anthems of Rock. Just a few of the hits you'll hear during this production include 'Don't Stop Believing' by Journey, 'Another One Bites the Dust' by Queen, and 'Dream On' by Aerosmith.
Whether you're a longtime rocker or want to share the rockin' hits of the past with your family, you're sure to have a blast at a show that is proudly given the title of 'Biggest Rock Party in Branson'! Be sure to check out the other amazing shows offered at King's Castle Theater including the 70s tribute, Dancing Queen, and the classic Branson favorite Dublin's Irish Tenors & Celtic Ladies.
Options:
Anthems Of Rock
Available Now until 12/31/2024 View Detailed Schedule
Anthems of Rock is a musical experience that is sure to delight music lovers of all ages. During this fantastic tribute show experience, visitors will be able to hear some of their favorite nostalgic hits from the past. Just a few of the bands that are featured include the Beatles, Bon Jovi, Queen, Aerosmith, and Journey. Be prepared to enjoy the powerhouse anthems and classic hits for Branson's best musical journey!
Reviews

Everett Shanklin
Wolcott, IN
✓
Verified Traveler
"Another great performance"
Another great performance to see in branson mo. The young people who carry on these shows makes me feel great about the times that i grew up in indiana and may other places also. I want to say think the people for their warm welcome to us and to who all are involved in these shows.

Norbert Affeldt
Nekoosa, WI
✓
Verified Traveler
This jersey nights group of singers and dancers were just amazingly entertaining and brought back a lot of wonderful romantic memories for us. We felt the jersey boys (frankie and the four seasons) singers may have sounded even better than we remember the originals. We enjoyed jersey nights as much or more than the jersey boys show we saw two different times (we loved that show too), once in chicago ill and once in appleton, wi. We thought there were more four seasons songs performed in the jersey nights show and we also liked the addition of a few other entertainer's song hits from the era. That just tied the experience all-together for us going down memory lane, making the show a very enjoyable evening.

kalen House
Searcy, Arkansas
✓
Verified Traveler
"exceeded my expectations"
I have been to many show over the years and this one by far exceeded my expectations.

Bambi Kerley
Winfield, MO
✓
Verified Traveler
Great show, the singers and dancers were fantastic
Frequently Asked Questions for Anthems Of Rock Branson MO:
What is the dress code?

Dress code is casual.

Approximately how long is the Anthems Of Rock ?

It lasts approximately 2 hours.

In what theater is the show held?

King's Castle Theatre.

What type of parking do you have?

There is free parking onsite.
Book Now!

Exclusive Online Offer: Buy 1 Get 1 Free