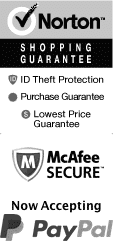 Top 9 Williamsburg Activities for 2023
You won't have to look far for plenty of fun, excitement, and even education in the historic city of Williamsburg, VA. Explore all the rich colonial history dating back over two centuries ago at
Colonial Williamsburg
, the
Jamestown Settlement
or from the water on the Spirit of Norfolk Cruises. Then, brave the thrilling rollercoasters at
Busch Gardens Williamsburg
.
Top 9 Williamsburg Activities for 2023
Sep 22, 2023
to
Dec 31, 2023
Jamestown Settlement
Schedule
The Jamestown settlement represents the true American spirit with plenty of old buildings, live dramas by colonial actors, and three different ships that replicate the originals that sailed to Virginia in 1607. Hundreds of years have passed since our forefathers walked, but on this soil, you can see and hear them through exhibits, artism, and film. Plus, it is one of the top Williamsburg activities for the year!
Sep 22, 2023
to
Dec 31, 2023
American Revolution Museum at Yorktown
Schedule
The Yorktown Victory Center combines fun activities and education for one, ultimate attraction. The museum is dedicated to the American Revolution, and teaches guests about America's evolution from colonials to nationals. With timelines, fascinating films, themed exhibits and even living history exhibits, there's no better way to experience the lives of America's ancestors at this top Williamsburg attraction. With a variety of fascinating things to discover, a visit to the American Revolution Museum at Yorktown is the best way to learn about Williamsburg and its fascinating history. By taking part in a tour of the American Revolution Museum, visitors will gain plenty of new insight and have a blast along the way.
Sep 22, 2023
to
Dec 31, 2023
Busch Gardens Virginia: Busch Gardens Williamsburg Hours, Tickets & Info
Schedule
Prepare for the biggest thrill of your life in Busch Gardens, looping around hundreds of feet of colored steel, or you may try the watery Escape from Pompeii, which rocks you through all of the area's ancient ruins on an exciting ride. In addition, there are plenty of shows friendly to the whole family, making it one of the top activities of this year.
Sep 22, 2023
to
Dec 31, 2023
Colonial Williamsburg
Schedule
Over 300 acres of history are at your fingertips in this historic Williamsburg area. Choose from several different tours, whether you're looking for a day-long excursion or a shorter look at the colonial era, it's all here. Beautifully made brick architecture, old windows, and restored pathways all make up the area. Do not miss out on this amazing Top Williamsburg Activity which features a great look at history.
Sep 22, 2023
to
Dec 31, 2023
Ripley's Believe It or Not! Museum Williamsburg
Schedule
Take some time out of the day for this funky excursion including more than 300 different types of galleries and exhibits, featuring strange sites like a shrunken head and a 500-pound gorilla made completely of nails. Some of the most interesting exhibits lie deep within the core of the museum, boasting interactive characteristics and weird illusions. This Top Williamsburg Activity is sure to make your jaw drop!
Sep 22, 2023
to
Mar 31, 2024
Ultimate Williamsburg Ghost Tour
Schedule
Experience a haunted time in Williamsburg on the Ultimate Williamsburg Ghost Tour. Whether you are a sceptic or a believer in the paranormal, this spooky and historic tour gives unique insight into the city. Hear about the local legends and creepy stories, and maybe even have your own paranormal experience when you embark upon this extensive paranormal ghost tour.