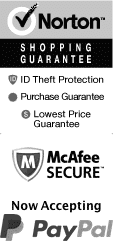 Best 7 Williamsburg 2023 Kids' Activities
Family attractions surround you and your family in Williamsburg, with famous parks, museums, and shows to attend and love. The kids will be happy whether you're planning a dip in the water park or are exploring an enticing bit of history! Zoom along roller coasters at
Busch Gardens
or explore the oddities of the world at
Ripley's Believe It or Not! Museum
. You are sure to have a blast.
Best 7 Williamsburg 2023 Kids' Activities
Sep 18, 2023
to
Dec 31, 2023
Jamestown Settlement
Schedule
One of the Best Williamsburg Kids' activities is the Jamestown Settlement. This educational experience is great for learning about the history of Williamsburg. Experience the colonial origins with live dramas, replicated ships, and more.
Sep 18, 2023
to
Dec 31, 2023
American Revolution Museum at Yorktown
Schedule
Take your kids to a place where they can learn to love history and visit the Yorktown Victory Center in Yorktown, VA. This site is very important to the events that led up to America's independence from Britain and it houses many exhibits to help outline events. You will see films, galleries, and interpretations that make the whole experience exciting for people of all ages. This is the perfect opportunity to get out and learn about the history of Williamsburg during your vacation. With so many fascinating things to discover at the American Revolution Museum at Yorktown, you are sure to leave with a new appreciation for Williamsburg and its history.
Sep 21, 2023
to
Dec 31, 2023
Busch Gardens Virginia: Busch Gardens Williamsburg Hours, Tickets & Info
Schedule
Your children and teenagers will have an unending amount of rides, culture, and fun to participate in while attending Busch Gardens. Make it a family event and fly down the Loch Ness Monster, or rush through the water on the Roman Rapids, with enough excitement to keep everyone entertained.
Sep 18, 2023
to
Dec 31, 2023
Ripley's Believe It or Not! Museum Williamsburg
Schedule
Strange sights and sounds are the staple of this museum, which is perfect for entertaining the little ones or teenagers. Walk into the entrance and you'll be met by some of the most fascinating arts, feats, and abilities known to man. Your kids will delight in some of the hands-on excursions in the museum.
Sep 18, 2023
to
Dec 31, 2023
Colonial Williamsburg
Schedule
Take your kids on a journey back through the 18th century when many of the most defining years of American history took place with a trip to Colonial Williamsburg. Colonial Williamsburg gives you the chance to tour historic sites and talk to costumed residents about the history of the area. Your kids can see Great Hopes Plantation, the Courthouse, Goal, and many other fascinating sites with this exciting activity!