Best 9 Williamsburg 2018 Kids' Activities

Family attractions surround you and your family in Williamsburg, with famous parks, museums, and shows to attend and love. The kids will be happy whether you're planning a dip in the water park or are exploring an enticing bit of history!
Best 9 Williamsburg 2018 Kids' Activities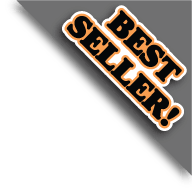 Special Offer: 7 Days for Price of 1 Day
Click Here for More Information






Your children and teenagers will have an unending amount of rides, culture, and fun to participate in while attending Busch Gardens. Make it a family event and fly down the Loch Ness Monster, or rush through the water on the Roman Rapids, with enough excitement to keep everyone entertained.
Jun 29
10:00 AM
to
10:00 PM
Jun 30
10:00 AM
to
10:00 PM
Jul 01
10:00 AM
to
10:00 PM
>
Special Offer: Buy 1 Get 1 Free
Click Here for More Information





Strange sights and sounds are the staple of this museum, which is perfect for entertaining the little ones or teenagers. Walk into the entrance and you'll be met by some of the most fascinating arts, feats, and abilities known to man. Your kids will delight in some of the hands-on excursions in the museum.
Jun 25
10:00 AM
to
11:00 PM
Jun 26
10:00 AM
to
11:00 PM
Jun 27
10:00 AM
to
11:00 PM
Jun 28
10:00 AM
to
11:00 PM
Jun 29
10:00 AM
to
11:00 PM
Jun 30
10:00 AM
to
11:00 PM
Jul 01
10:00 AM
to
11:00 PM
Jul 02
10:00 AM
to
11:00 PM
>
Want more information regarding Best 9 Williamsburg 2018 Kids' Activities?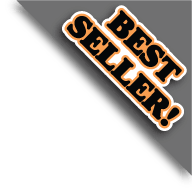 Take your kids on a journey back through the 18th century when many of the most defining years of American history took place with a trip to Colonial Williamsburg. Colonial Williamsburg gives you the chance to tour historic sites and talk to costumed residents about the history of the area. Your kids can see Great Hopes Plantation, the Courthouse, Goal, and many other fascinating sites with this exciting activity!
The Miss Hampton II Harbor Cruise is one of the greatest kids' activities in the area. The cruise lasts approximately three hours and is appropriate for all ages. It highlights some of the best points of interest including Hampton River, VA Air & Space Museum, Fort Monroe, and more.
Available 110 days between Jun 26, 2018 & Oct 31, 2018
View Schedule
Lasting around two hours, this beautiful interactive museum is exactly what your kids are looking for, boasting an enormous 30,000 gallon aquarium, a 3/4 mile outdoor trail including animals, and a touch tank for the children to touch. Let your children and teenagers participate in such excitement that they won't even realize all the marine and science facts they're learning.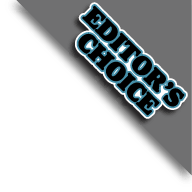 One of the Best Williamsburg Kids' activities is the Jamestown Settlement. This educational experience is great for learning about the history of Williamsburg. Experience the colonial origins with live dramas, replicated ships, and more.
The Spirit of Norfolk Cruises provide one of the most immersive attractions for families. The cruise allows amazing views of some of the most popular areas. The views include Norfolk cityscape and the Elizabeth River. The cruises also offer a delicious meal.
Available 272 days between Jun 26, 2018 & Mar 31, 2019
View Schedule
Pack the swimsuits for this fun family excursion over to this wonderful water park, bulging with over 35 soaking rides and fast slides, rushing you into adventure. While the your kids are enjoying themselves, feel free to tan in one of the over 1,500 lounge chairs available on park grounds. Cool off with this 50's and 60's themed park!
Take your kids to a place where they can learn to love history and visit the Yorktown Victory Center in Yorktown, VA. This site is very important to the events that led up to America's independence from Britain and it houses many exhibits to help outline events. You will see films, galleries, and interpretations that make the whole experience exciting for people of all ages!

Activities