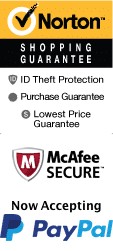 Tampa Sightseeing Getaway
Enjoy an amazing time on the Sightseeing Getaway in the stunning city of Tampa Bay, FL!
Tampa Bay, FL is a coastal city known for stunning white sand beaches and emerald ocean views. Guests of all ages will have a wonderful time experiencing all of the fun tours and activities that are offered here. Just a few of the great activities that are popular in Tampa include Calypso Queen Sightseeing Cruises, Snorkel Swim with Manatees Tour, and Starlite Majesty Cruises.
>>MORE: Things to Do in Tampa
About the Tampa Sightseeing Getaway
Experience the white, sandy beaches and clear blue waters of Tampa with the Tampa Sightseeing Getaway. This unforgettable package includes two nights of lodging at your choice of over 59 hotels as well as the Dolphin Exploration Tour.
About the Included Lodging
The first part of your vacation is the cornerstone - your hotel. With two nights of lodging included, there are plenty of options at your fingertips. Whether you want to stay in a luxurious resort or would rather cozy up in a comfortable Bed and Breakfast, you will want to make your hotel your home away from home.
>>MORE: Lodging in Tampa Bay
About the Included Dolphin Exploration Tour
Then, embark upon the Dolphin Exploration Tour. If you have ever wanted to see dolphins in the wild, this is your chance. The two-hour cruise guarantees the sighting of the creatures, so you can truly take in this once-in-a-lifetime experience.
Fun in Tampa, FL is easy to find, so make sure you don't miss out on anything great. With the Tampa Sightseeing Getaway, you can see stunning marine life while living comfortably during your vacation in Tampa.
Frequently Asked Questions:
---
---
---
Customize a package with this form: