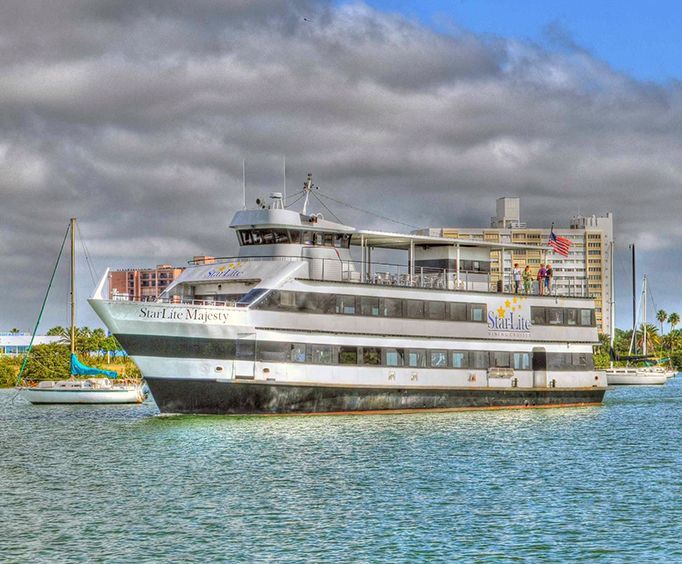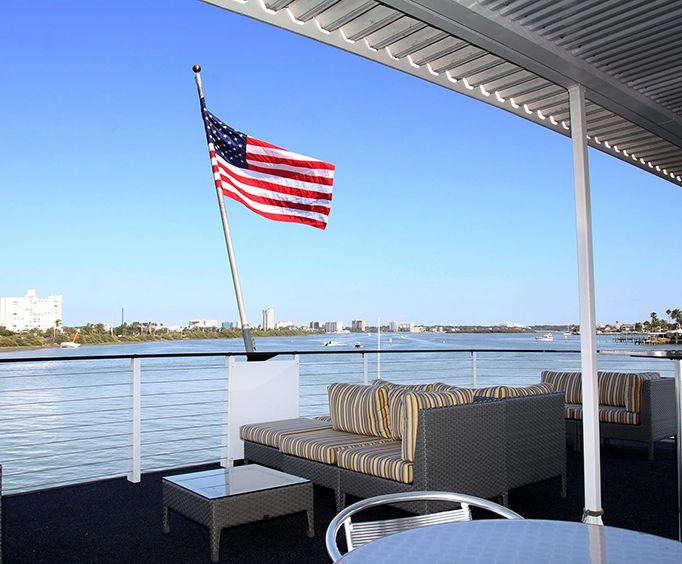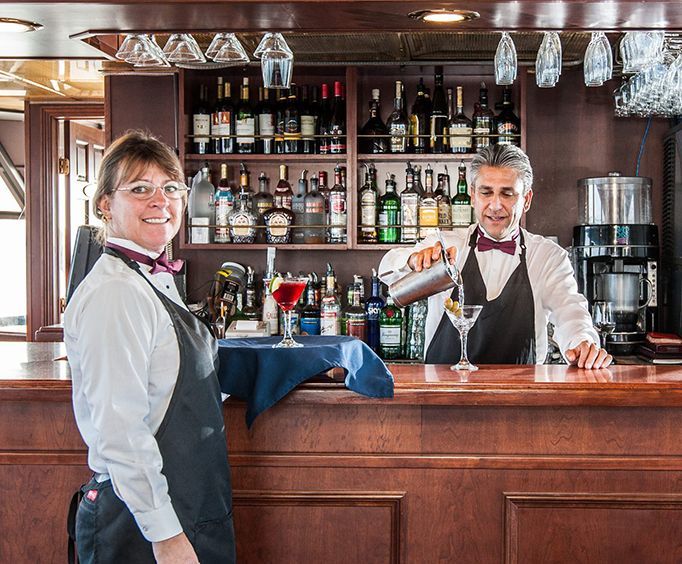 Tampa Bay Weekend Getaway Package
If you're looking for a wonderful getaway on Florida's gulf coast, book the Tampa Bay Weekend Getaway Package today.

Create This Package in 3 Easy Steps:
1. Choose Dates & Times for Your Activities
2. Select Your Lodging from Over 45 Hotels
3. Confirm & Checkout
Details

2 Nights' Lodging in your choice of over 45 hotels.

The Dinner Detective Tampa Bay

Starlite Majesty 1 1/2 Hour Sightseeing Cruise

Prices Starting at:
Ages 19 and Up: $205.00
Ages 11-19: $122.17
Ages 3-10: $98.80
Ages 0-2: $87.08
Description
This package features 2-night lodging in sunny Tampa Bay along with a completely customizable tour of the area and an
exciting experience
at The Dinner Detective show.
Your package includes passes for the Starlite Majesty 1 1/2 Hour Cruise. This exciting sightseeing endeavor allows guests to see the best of the Tampa Bay area from a fun cruise ship.
After seeing the sights of the city, there is still plenty of fun to be had. Head to The Dinner Detective to experience the best murder mystery dinner show in the country. You'll be able to test your skills and satisfy your taste buds as the show and story unfold before you and you have to use your head in an attempt to figure out who the murderer is. The possibilities are truly never-ending; you could very well be the murderer and there will be actors planted in the audience as well!
Start planning a memorable weekend by booking the Tampa Bay Weekend Getaway Package that includes an interactive dinner show and an exciting custom tour. Having 2-night lodging in your choice of more than 59 hotels also gives you the opportunity to take in some other great sights near Tampa Bay. Check out Busch Gardens Africa, The Florida Aquarium or Tampa's Lowry Park Zoo.