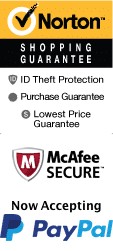 Tampa Bay Area Facts
Location: Where is Tampa Bay? Wheres Tampa Bay?
where is tampa bay located where is tampa located
Tampa, a city of 300,000, is located on the western coast of Florida in Hillsborough county. The Tampa Bay Area encompasses Hillsborough and Tampa Bays, as well as 24 square miles of inland waterways in Hillsborough County. Tampa is Florida's third most populous city, as well as the county seat, and hosts over 15 million visitors every year. Tampa's proximity to other major cities and towns make it easy to reach as well as a good hub for day trips to neighboring communities: Clearwater and St. Petersburg are 23 miles west, Sarasota is 61 miles southwest and Orlando is 82 miles east of Tampa.
Climate
Weather in Tampa is warm, with average daily temperatures of 72 degrees. Winter is considered to be the optimal time to visit, as December through May temperatures range between 60 and 80 degrees, and rain is scant. June through September tend to be more hot and humid, and this is also the Hurricane Season, but summer travelers will find plenty of refreshment in the many water-related activities, as well as cool indoor attractions.
Bay Area celebrations
Tampa is a city of festivals and celebrations, as there's almost always a party going on:
January: Gasparilla Distance Classic & Marathon, Outback Bowl
February: Florida State Fair, Grand Prix of St. Petersburg
March: Florida Strawberry Festival, Winter Equestrian Festival
April: Puerto Rican Cultural Parade
October: Guavaween Parade & Festival
November: Ruskin Seafood & Arts Festival, Tampa Cigar Heritage Festival
December: Holiday Christmas Stroll, Holiday Fest
Economy
The economy in Tampa is a mix of tourist-related businesses as well as technology and trade. While Tampa was originally the cigar-producing capital of the world, its markets and industries are now more diverse, including biomedical manufacturing, citrus canning, shrimping, paint manufacturing, brewing and mining. Tampa is also the primary port on the western Florida coast, and contributes $13 billion per year to the local economy. Known as "Technology Bay," Tampa also claims one-third of Florida's high-tech employees, and has three Fortune 500 companies.

Local Sports Teams
Tampa is a center for all kinds of sports, from college level through the professional ranks:
NFL Tampa Bay Buccaneers
NHL Tampa Bay Lightning
MLB Devil Rays
NY Yankees Spring Training
University of South Florida Bulls
University of Tampa Spartans