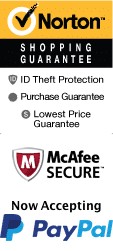 Axe Throwing Tampa
5811 Memorial Hwy #204 Tampa, FL 33615
1-800-987-9852
Chat Now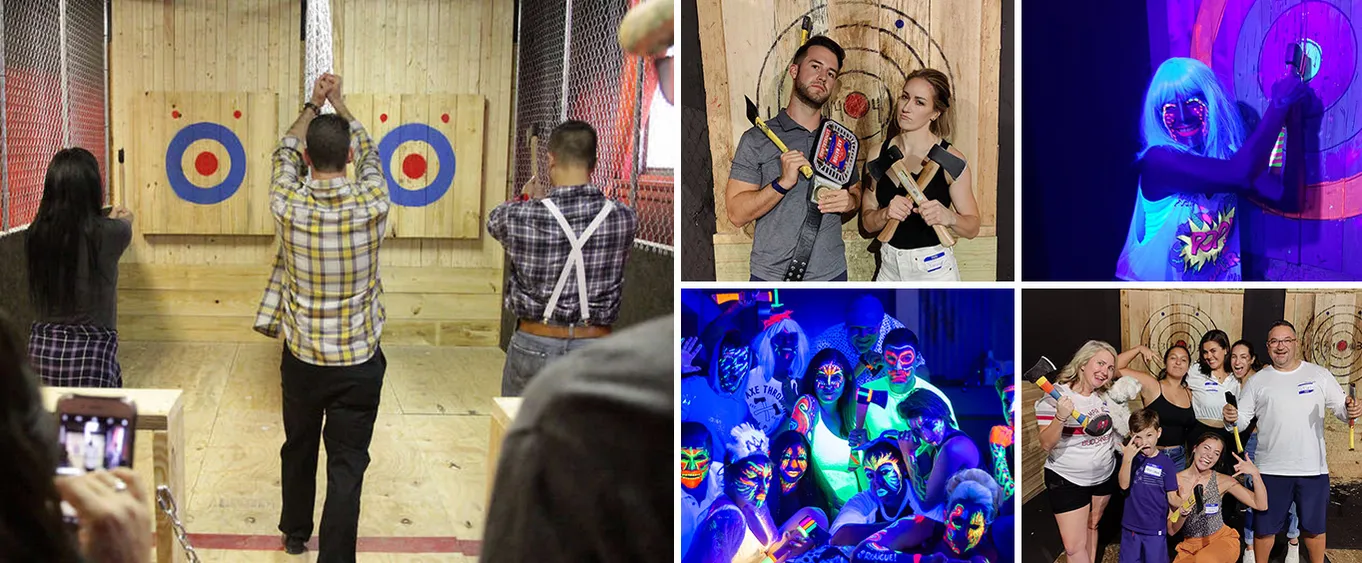 The Tampa Bay Area of Florida is one of the most gorgeous cities along the coast, and it is brimming with a variety of activities, including axe throwing, to help you enjoy fun and adventure on your next vacation! With a trip to Axe Throwing Tampa, guests will participate in an action-packed afternoon (or evening) of axe-throwing shenanigans. Embrace your 'inner lumberjack' the next time you visit Tampa, FL!
Axe Throwing Tampa has a fantastic reputation for providing high-quality ranges and tons of thrills. The attraction has been rated #1 on Trip Advisor and is known for delivering the most fun when it comes to axe throwing. The facilities are immaculately-kept and are also air-conditioned for comfort. Plus, there are coaches on deck to ensure that you are being safe and having a blast. They'll help you learn throwing techniques and perfect your one or two-handed throws. These trained 'axeperts' make it their duty to ensure that you have a memorable and safe time.
The Axe Throwing session lasts approximately 1.5 hours, and during this experience, you and your loved ones will be able to axe-throw to your heart's content. Additionally, the coaches help to organize games during your time, adding in some friendly competition along the way. Play axe-throwing games such as Timber, 31, and Tic Tac Toe. All of the rules will be explained to you and your coach will help keep score and moderate the competitions. Guests can also compete in the famed LumberLord contest where you attempt to get the most bullseyes on the range - and if they win, they can snap a photo with the LumberLord Belt - and enjoy all of the bragging rights, of course. At the end of the session, visitors will be able to take photos of their time there, and you'll even see astonishing trick shots demonstrated by the Axeperts.
About the Glow Throw Axe Throwing Tampa
If you want to add a little extra fun to your axe-throwing ventures, book the Glow Throw! This awesome event let's you enjoy all of the games and axe-throwing fun that Ax Throwing Tampa is known for - all lit up by black lights and glowing paint! Hit the glowing targets and practice your bullseye shots while enjoying a unique axe-throwing experience. You'll even get to paint your face with glow paint for additional fun! This entire experience lasts approximately 75 minutes and is a great way to experience axe-throwing.
The coolest part about Axe Throwing Tampa is the fact that it allows people of all ages to get in on the action. Visitors who are 8-years-old and older will be able to participate in throwing, so even the littlest ones of your crew can try to hit the target! So whether you are celebrating a birthday party, taking a date night, or enjoying a family-friendly vacation, the events at Axe Throwing Tampa are a perfect seleciton for your itinerary.
Don't miss out on action-packed fun and axe throwing adventures at Axe Throwing Tampa! Enjoy the air-conditioned ranges, friendly coaches, and competitive games to take your next axe throwing experience to the next level. Be sure to check out all of the other amazing Tampa Bay Area activities and lodging to complete your Florida getaway.
Options:
Axe Throwing Tampa
Available 12/15/2023 until 12/31/2023 View Detailed Schedule
Guests 8 and older will enjoy this 1.5 hour axe-throwing experience. Enjoy the air-conditioned range and friendly coaches while trying your hand at axe-throwing. Try to hit the bullseye and compete in fun axe-throwing games like Tic Tac Toe and 31 during your experience. Visitors will also get a photo taken and be able to see amazing trick shots demonstrated by the 'Axeperts'.
Frequently Asked Questions for Axe Throwing Tampa:
What level of physical ability is required?

No axe-throwing experience is required.

Is Axe Throwing Tampa guided or a non-guided timed equipment rental?

This is a timed event (1.5 or 75 hours) with coaches on hand.

What type of clothing is appropriate?

Visitors MUST wear closed, rubber-toed shoes and those who aren't wearing correct footwear will not be allowed to participate.

What age is Axe Throwing Tampa appropriate for?

Guests 8 and older are allowed to throw. Those under 18 must have a parent sign a waiver for you and those under 14 must have a parent present at all times.

Is parking available for Axe Throwing Tampa? If so, is it free?

Free parking is available.

Is photography & video recording allowed?

Yes, and photos will be taken at the end of the session.
Book Now!