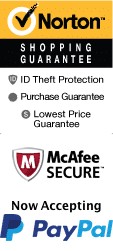 Shopping, dining, and more at The Market Square in San Antonio, Texas
514 W. Commerce San Antonio, TX 78207
The market square is a lovely little area in San Antonio, Texas.
It has nice areas to dine with friends and family and there are local food and clothing shops for you to walk around and look at with enjoyment. There are also daily events of music and dancing that everyone can enjoy.
The market square has become quite unique, it is a great area that shows true old Mexico heritage that everyone young and old can enjoy. You can come and have some delicious food while you are entertained with music and dancing, which of course you can join into the fun as well. It has lovely displays of different shops that are all made by hand. You cannot more authentic and delicious food anywhere else then from the lovely little food market with all home grown food when visiting the market sqaure in San Antonio, Texas.
This market place has been a booming area for great marketing of food and fun since the 1730 when the immigrants had come over the border. It first made famous by the "chili queens" since then it has grown and made San Antonio the biggest city in Texas.
The market square is a great way to have family friendly fun while visiting San Antonio, Texas. The entertainment is very colorful and fun anyone young or old will enjoy the music and colorful dance. There are many areas to shop that give you more of culture experience. Everything that is sold is handmade and home grown what could be better than that. Sure you could go to local malls and shop but you will not get more of a culture experience then you will here.